Tudor Times is the online repository for all things Tudor and Stewart (1485–1625)
On This Day

1st October 1553

On 1st October 1553 Mary, daughter of Henry VIII and Katharine of Aragon, was crowned in Westminster Abbey. In her thirty-seven years, Mary had lurched from petted child, to de facto Princess of Wales, then to humiliated illegitimate daughter, forced to take a secondary position to her baby half-sister, then friend and companion of her later stepmothers, before being restored to her place in the succession in 1544. During her brother's reign, Mary had been treated sometimes with respect as the heir, and other times as a recalcitrant and disobedient subject for her refusal to accept the religious changes of Edward's reign. Finally, she overcame an attempt to bypass her in favour of her cousin, Lady Jane Grey, emerging triumphant as the first woman crowned in her own right in England. Female rule was looked upon with suspicion, but Mary proved that a queen could be just as effective as a king. Her policies, both good and bad, were enacted and effected with all the force of any king's.

On This Day

30th September 1599

On 30th September 1599, whilst her husband was under house arrest, Frances Devereux (nee Walsingham), Countess of Essex gave birth to a daughter, whom she named after herself. The Earl of Essex, who had had a disastrous stint as Lord Lieutenant of Ireland, was in disgrace for leaving his post without permission, and personally offending the Queen by bursting unannounced into her bedroom before she was dressed. The Countess pleaded for her husband, but, eventually, he was executed (more on the Essex Rebellion here).

Baby Frances was brought up by her mother and stepfather, the Earl of Clanricarde. When she was not quite seventeen Frances married William Seymour, later Duke of Somerset. Seymour, who was the grandson of Lady Katherine Grey, had secretly married the Lady Arbella Stuart, to the wrath of James VI & I, but after Arbella's death married Frances, by whom he had at least seven children. Frances lived through the Civil War and well into the reign of Charles II. Her descendants include HM The Queen, and the late Diana, Princess of Wales.

On This Day

29th September 1564

On 29th September 1564, Lord Robert Dudley, son of the late Duke of Northumberland, was granted the title of Earl of Leicester, and a great swathe of lands in the Midlands of England, with Kenilworth among them. The new earl was a close friend of Queen Elizabeth I who had appointed him as her Master of Horse within a few days of her accession. There had been speculation from the first days of her reign that she would marry him, complicated only by the fact that he already had a wife. Lady Dudley was not invited to court and Elizabeth and Dudley flirted shamelessly, although she swore, when she was ill with small-pox that nothing more than flirting had ever happened.

Dudley had believed she would grant him an earldom earlier, but the Queen humiliated him by tearing up the patent in front of the court – perhaps to signify that, despite her affection, she remained in charge. The Earldom granted in 1564 was designed to make Dudley more palatable as a potential husband for Mary, Queen of Scots. It is difficult to believe that Elizabeth really thought Mary would marry a man whose name had been so closely connected with her own, but a great parade of offering Dudley to her was made. He had no desire whatever for the match, and promoted Lord Darnley's suit instead. Whatever dignity Elizabeth was hoping to confer on Dudley was somewhat tarnished by her tickling his neck during the ennoblement proceedings.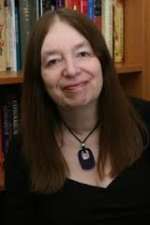 Why Didn't Katheryn Howard Learn a Lesson from Anne Boleyn's Fall?
Popular historian Alison Weir, in her latest fictional addition to her Six Tudor Queens series on Henry VIII's wives has brought us a deeply sympathetic portrait of Katheryn Howard. In this non-fiction Guest Article she asks the question we all want answered – why did Katheryn not learn from the terrible example of her cousin, Anne Boleyn?
Read article
---
---
Get regular updates
Register your details to get regular updates