Tudor Times is the online repository for all things Tudor and Stewart (1485–1625)
On This Day

24th June 1509

On 24th June 1509 Henry VIII and Katharine of Aragon were crowned in Westminster Abbey. Everyone was rejoicing as the handsome young couple were seen as a breath of fresh air, after the gloomy final years of Henry VII's reign. As was customary, Henry and Katharine stayed at the Tower of London, then processed through the City to Westminster the night before the ceremony. The next morning, they walked in procession to the Abbey, where Henry was crowned with St Edward's Crown, and Katharine with her own consort's crown. The ceremony was performed by William Warham, Archbishop of Canterbury. Afterward, the King and Queen ate in state in Westminster Hall.

Sir Thomas More wrote a 'coronation suite' of poems (in Latin, of course) for presentation to the King.

On This Day

23rd June 1456

23rd June 1456 was the birthday of Margaret of Denmark. Margaret was married, aged thirteen, to James III, King of Scots. Her father did not have the ready money for her dowry, so the Orkney Islands were pledged as security. The dowry was never paid and the Orkney Islands became part of Scotland. Margaret seems to have fulfilled all of the requirements of a mediaeval queen – she bore sons, had a reputation for piety, and was considered learned and attractive. Her relationship with her husband seems to have been mixed – initially, they lived harmoniously enough, but later, things seem to have soured. James III was a difficult man, and Margaret was placed in the position of mediating between him and his nobles. She was closely involved in the upbringing of her son, James IV. Read more about that here

On This Day

22nd June 1535

On 22ndJune 1535, John Fisher, Bishop of Rochester, was executed for refusing to swear the oath demanded by the Act of Succession, 1534, which obliquely denied Papal supremacy over the English Church. Fisher, a native of Yorkshire, was highly favoured by Henry VII and Lady Margaret Beaufort, working closely with her in the founding of Christ Church and St John's, Cambridge colleges (more on that here) . Fisher was appointed by Henry VIII to act as Katharine of Aragon's advisor during the annulment proceedings, and he carried out his responsibilities with dedication, supporting the validity of the marriage throughout. Fisher, like Thomas More, had remained silent on his reasons for refusing the oath, but evidence was given against him by Sir Richard Rich, and he was sentenced to death by being hanged, drawn and quartered. The sentence was commuted to beheading, and Fisher, who was about 66, died on Tower Hill. During his year of imprisonment, Fisher had been denied the ministrations of a priest. Not long before Fisher's death, Pope Paul III had named him as a Cardinal.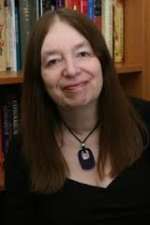 Hostage to Fortune: Katharine Parr and the Pilgrimage of Grace
Alison Weir is an historian and author of the Sunday Times bestselling Six Tudor Queens series. The final novel in this series, Katharine Parr: the Sixth Wife, was published on 13 May 2021. In this article Alison looks at a lesser-known time in Katharine's life when she was caught up in the uprisings against Henry VIII in the north of England.
Read article
---
---
Get regular updates
Register your details to get regular updates