Tudor Times is the online repository for all things Tudor and Stewart (1485–1625)
On This Day

3rd April 1538

On 3rd April 1538, Elizabeth Howard, Countess of Wiltshire and mother of Mary, Anne and George Boleyn, died. Lady Elizabeth was the daughter of the Earl of Surrey, later Duke of Norfolk, and was a lady-in-waiting to both Elizabeth of York and Katharine of Aragon. During the years when her daughter, Anne, was being courted by Henry VIII, Elizabeth acted as her chaperone. There is no record of Elizabeth's feelings when Anne and George were condemned to death in a trial presided over by Elizabeth's brother, the Duke of Norfolk, but following their executions, Elizabeth retired to the country for the remaining two years of her life.

On This Day

2nd April 1502

On 2nd April 1502 Arthur, Prince of Wales, died, aged 15, at Ludlow Castle. Arthur was the great hope of the Tudor dynasty, his birth in 1486 having been seen as the confirmation from heaven of his father's right to the throne and his death gave his parents intense grief, both personal and political. He was carefully brought up, with the best of teachers, and began his training for kingship early with his own Council in Wales. He was married when he was just past his fifteenth birthday, to Katharine of Aragon. The secrets of their marriage-bed affected the whole course of English history. The exact cause of the Prince's death is unknown. He was buried in Worcester Cathedral where his tomb still stands.

On This Day

1st April 1573

On 1st April 1573 William Harvey was born, at Folkestone in Kent. Harvey, after education at King's College, Canterbury and Cambridge, studied medicine in Padua. On returning to England in 1602 he married the daughter of Elizabeth I's physician, and then became physician to both James VI & I and Charles I. In 1628 Harvey published his 'Exercitatio Anatomica de Motu Cordis et Sanguinis in Animalibus' which for the first time explained the circulation of blood in the body.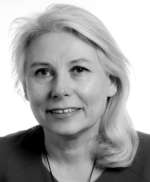 The House of Grey: Mothers and Sons
The many branches of the Grey family produced legions of soldiers, administrators, justices of the peace, and other middle-ranking functionaries as they served the English kings from the conquest onward. In the 1460s, Thomas Grey, heir to the barony of Ferrers, had his fortune made when his beautiful mother captured the king's heart and hand.  In this article, Melita Thomas, author of The House of Grey, examines the relationship between Thomas and his mother, and the more troubled mother-son relationships of later Grey generations.
Read article
---
---
---
Get regular updates
Register your details to get regular updates