Tudor Times is the online repository for all things Tudor and Stewart (1485–1625)
On This Day

25th January 1533

The 25th January 1533 is the date most historians agree was the wedding day of Anne Boleyn and Henry VIII. Hall's Chronicle suggests that it had already taken place on St Erkenwald's Day, 14th November 1532. In support of this latter theory might be the fact that Arthur married Katharine of Aragon on St Erkenwald's Day, so Henry might have been making a point by choosing it… Henry and Anne had had a honeymoon before the wedding, when she accompanied him on a trip to France, where she danced with the French King, François I.

Picture shows the initials H & A in the Anne Boleyn Gateway at Hampton Court © Tudor Times Ltd 2016


On This Day

24th January 1502

On 24th January 1502, the Treaty of Perpetual Peace between England and Scotland was signed at Richmond Palace by Henry VII. James IV had already affirmed it in December at Glasgow Cathedral. By the terms of the Treaty, Margaret Tudor, Henry's eldest daughter, would be married to King James, a man some sixteen years older than the bride. The following day, a proxy ceremony took place, with the Earl of Bothwell acting as proxy for James. Margaret was only twelve, and considered too young to consummate the marriage, so she remained at home for another eighteen months – during which period she lost her brother, her mother and an infant sister. Read more about the famous marriage of 'The Thistle and the Rose' here.

On This Day

23rd January 1570

On 23rd January 1570, James Stewart, 1st Earl of Moray, Regent of Scotland, was assassinated in a street in Linlithgow by Sir James Hamilton of Bothwellhaugh. Moray was probably the first man to be deliberately assassinated by gunshot, and some of the outrage at his death was directed towards this as a cowardly means of killing an enemy, rather than an honest sword-thrust.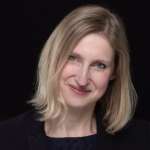 ---
---
Get regular updates
Register your details to get regular updates