Tudor Times is the online repository for all things Tudor and Stewart (1485–1625)
On This Day

29th June 1482

On 29th June 1482, Isabella of Castile gave birth to her third surviving daughter, Maria, who was thus the younger sister of Juana, Queen of Castile, and the older sister of Katharine of Aragon, Queen of England. Maria had a much less turbulent life than her sisters. A marriage to James IV of Scotland was mooted (see more on his wife and mistresses here) but never carried out. Instead, she married her sister, Isabella's, widower, Manuel I of Portugal. The couple had eight children who survived to adulthood, including Isabella, who was married to her cousin Charles V and became Empress. Maria died in 1517 at the age of 35.

On This Day

28th June 1519

On 28th June 1519 Charles of Castile was elected as Holy Roman Emperor. Charles, aged 19, was the grandson of the previous Emperor, Maximilian I, but the title was not hereditary. Francois I of France had spent a good deal of time and money vying for the position, and Henry VIII had also entered the frame, although whether he seriously believed he had a chance is doubtful. Charles, who was already King of Spain, now ruled over the largest territory ever controlled by a European monarch. His life became one of almost incessant travel and war, as he raced between his patrimony of Burgundy, his mother's kingdoms of Spain, and his Imperial lands, defending them from France, and attempting to extend them into Italy, as well as the New World. His position was made even more difficult by the emergence of the Protestant Reformation, which he was unable to curb.

On This Day

27th June 1571

On 27th June 1571 Jesus College, Oxford, received its royal charter, the only Oxford College founded during the reign of Elizabeth I. The intention was to educate clergymen. The eight founders were all Welshmen, and ranged from Hugh ap Rhys (Anglicised as Hugh Aprice), Treasurer of St David's, to William Awbery of Brecon, Chancellor to Parker, Archbishop of Canterbury. The College continued to be the major Welsh College at Oxford for four hundred years.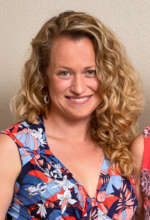 ---
---
Get regular updates
Register your details to get regular updates