Tudor Times is the online repository for all things Tudor and Stewart (1485–1625)
On This Day

21st November 1559

On 21st November 1559, Lady Frances Grey, nee Brandon, Duchess of Suffolk, died. Frances was the second child of Mary, daughter of Henry VII, known as 'the French Queen', and Charles Brandon, Duke of Suffolk. Her parents' marriage had taken place without royal permission, incurring the wrath of the King, so, although the couple were pardoned, a huge fine was exacted as punishment, leading to Queen Mary spending the majority of her life living quietly at Westhorpe Castle, in Suffolk, where Frances was brought up. Frances was married, aged just sixteen, to her distant cousin, Henry Grey, Marquess of Dorset.

The couple were of the same age, and seem to have been reasonably well matched. They had three daughters, Jane, Katherine and Mary. Dorset was an avid religious reformer, and their daughters were brought up to be zealous Protestants, although Frances' own views are not so clear. During her youth, Frances was on good terms with her two cousins, Princess Mary, daughter of Henry VIII, and Lady Margaret Douglas. The three seem to have spent considerable time together as young women in the retinues of Henry's later queens. On the death of Henry VIII, Frances' heirs (although not Frances herself) were named in Henry's will as successors, should he have no grandchildren.

Dorset became an important member of the Council set up to rule during the minority of Edward VI, taking the title of Duke of Suffolk on the death of Frances' half-brothers. Suffolk's association with the Duke of Northumberland led to a scheme to put their daughter, Jane, on the throne. The coup collapsed, but France was forgiven by her cousin Mary, now Queen. On the execution of Suffolk, Frances made a second marriage, quite as scandalous as that which her parents had entered into – more on that here.

Picture is the tomb of Frances Brandon, Duchess of Suffolk (1517 - 1559)


On This Day

20th November 1515

On 20th November 1515 (some accounts say 22nd) Marie of Guise was born in Bar-le-Duc, Lorraine. She was the granddaughter of Rene II, Duke of Lorraine, a sovereign duke, whose territory lay between France and the Empire. Her father, Claud, had taken service with François I of France, and was in high favour at the French court, although this was resented by high-born Frenchmen who felt that he had too much power for a foreigner. Marie spent her childhood in a convent, before being married to Louis d'Orleans, Duke of Longueville, in 1535, at the instigation of the King. She was widowed after a mere three years of apparently happy marriage, and was then given little choice but to remarry – her second husband being James V, King of Scots.

On This Day

19th November 1600

On 19th November 1600, Anne of Denmark, Queen of Scots, gave birth to her second son, Charles, at Dunfermline Palace in Fife. With an older brother being groomed for the throne, Charles took rather a back seat during his childhood. He suffered from weak ankles (corrected with heavy boots) and a speech impediment, as well as being rather shy. None of these traits would have mattered particularly in a younger son, but, in 1612, he became the heir to the throne on the death of his popular elder brother, Henry, Prince of Wales.

The politics of Charles' youth were influenced by the Thirty Years' War – a struggle between the Catholic and Protestant factions in Europe to gain mastery. Charles' father, James VI & I, tried to steer a middle course, and agreed a peace with Spain after many years of hostility, although Charles' brother-in-law, the Protestant King of Bohemia, had, together with his wife, Elizabeth, been dispossessed of his kingdom. In 1623, Charles spent several months in Spain, trying to agree a marriage treaty, but returned empty handed. Charles was a great collector and patron of arts, a fond husband and a loving father, but he turned out to be an incompetent King. After a disastrous reign, he was executed as an enemy of his people.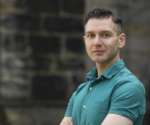 James VI and I: the Man Behind the Myth
Historically, the Stuarts have enjoyed less attention – at least in popular media – than their Tudor predecessors on the English throne. However, whilst James VI and I, the first Stuart king of England, is not an unknown quantity, much of what is known about him in the public consciousness is based on myth and misconception. In this Guest Article, Steven Veerapen examines the evidence, or lack of it, for many of the myths that persist around James VI and I.
Read article
---
---
---
Get regular updates
Register your details to get regular updates