Chapter 7 : Interrogation
The first interrogation of Geoffrey Pole took place on 26 th October, suggesting that the intervening months were spent gathering further evidence. Geoffrey was pushed to mention friends with whom he had discussed the "amendment" of the world that he hoped to see. He mentioned several names, although in each case he tried to show that nothing but idle conversation was involved. The authorities were not content with this and pushed for more.
After the first interrogation, Geoffrey, beside himself with fear and with dread lest he incriminate someone seriously, attempted suicide. He wounded himself, but not enough to do lasting harm.
Interrogated again on 2 nd and 3rd November, Geoffrey admitted that it was Montague, Elizabeth Darrell (mistress of Sir Thomas Wyatt) and Gertrude Blount, Marchioness of Exeter, who had told him about the assassins being sent to pursue Reginald. Lady Exeter had also written to Geoffrey assuring him that her husband had been solidly behind Montague in meetings of the King's Council, saying that he
"offred himself to bee bound bodie for bodie for hym".
Presumably, Exeter hadn't expected to be taken entirely at his word by the King and Cromwell.
It is easy to say Geoffrey was weak and incriminated others with his loose babblings of visits, burning of letters, and repetition of gossip, but we are not faced with the threat of torture, which clearly Geoffrey was, as he wrote a pleading letter to Henry, begging to be spared.
The evidence that really damned Montague was the personal dislike of Henry VIII that was evinced in remarks Montague made to his friend Jerome Ragland, also interrogated. It is obvious that he had been harbouring this antipathy for many years.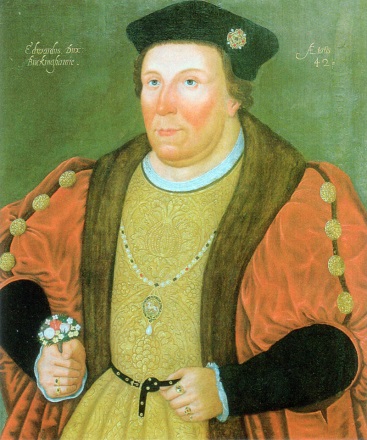 The animosity may have taken root some sixteen years earlier, in 1521 when Edward Stafford, 3 rd Duke of Buckingham, father-in-law to Montague's sister, Ursula, was executed. At the time Montague and his father-in-law, Lord Bergavenny, spent some time in the Tower under suspicion.
Back in 1538, Ragland deposed that Montague was appalled that Henry VIII had broken his promise to hold a Parliament at York, following the Pilgrimage of Grace, and had said that if Henry left the realm (as he had threatened when trying to coerce his lords into doing his will)

"we shuld be well ryd of hym".
Montague had also criticised the King's person, observing that
" the kyng is fful of flesse and unwieldy, and that he can not long continue with hys sower legge."
This was perilously close to "imagining the King's death" a treasonable offence. Even more seriously, Montague's servant had observed that a marriage between Reginald Pole, and the King's daughter, the Lady Mary, would be a good thing.
With all this evidence, it is no surprise that Montague, Exeter and Lady Exeter were arrested and taken to the Tower. The young sons of Montague and Exeter also entered the Tower, shortly followed by Sir Edward Nevill, another boyhood friend of Henry VIII and Montague's brother-in-law.
Whilst none of the remarks quoted are proof of any serious attempt at treason – even a further statement by Montague that the rebels of the Pilgrimage of Grace had left off too soon, and that Wolsey would have been an
" honest man if he had had an honest master"
– they were indicative of a deep-seated dislike and resentment that must not only have made the King fear treason, but also have hurt him deeply personally. He had been kind and generous to the Poles and must have been horrified to discover he was nurturing a two-faced serpent in his bosom.
Sir Edward Nevill had also once been close to the King as a Gentleman of the Privy Chamber, but, apparently, he had said that
" his hignes was a beast and worse than a beast."
The evidence against Exeter seems much weaker, especially as he never criticised the King personally, only Cromwell. Exeter was Henry's first cousin, as well as second cousin to the Poles, and he and Montague were clearly close friends, but Exeter was on good terms with the King. Exeter had made remarks trusting the " world would amend", but the main point against him, which was very serious, was the suggestion that Exeter was informing Montague of what went on in the Privy Council. Looking at the evidence, the leaks could have come from Exeter directly to Montague, or from Exeter or Wyatt through their respective wife and mistress, to Geoffrey.
All in all, there was plenty of evidence to suggest there was a claque of nobles who disliked the current Government policy, and both the King and the Lord Privy Seal (Cromwell) but nothing more substantive was shown. However, according to the Treason Acts, this was enough to condemn the men.