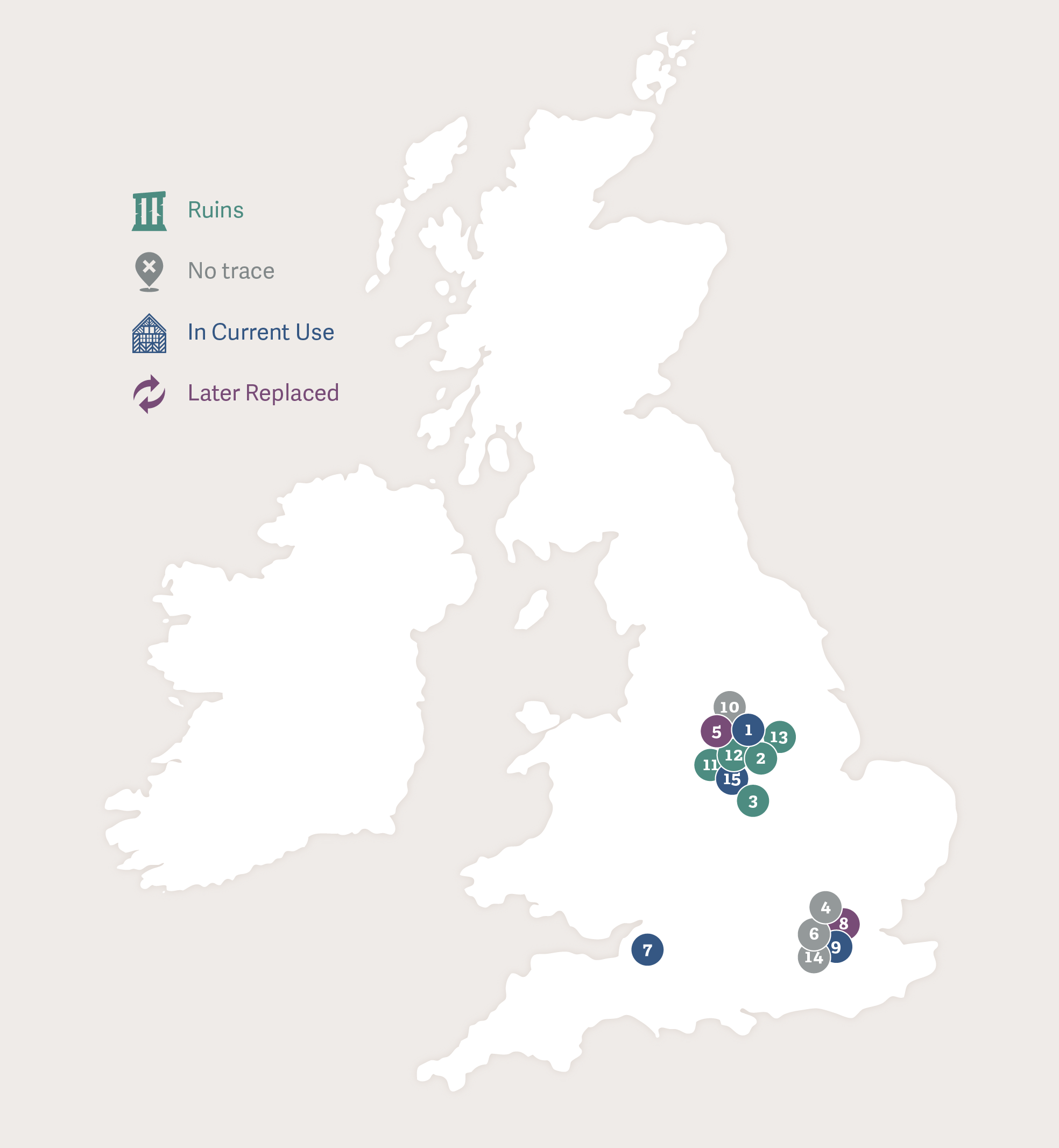 1.      Hardwick Hall, Derbyshire
2.      Codnor Castle, Derbyshire
3.      Bradgate Park, Leicestershire
4.      Northaw, Hertfordshire
5.      Chatsworth, Derbyshire
6.      Brentford House, London
7.      Sutton Court, Chew Magna, Somerset
8.      St Botolphs Church, London
9.      Great St. Helens Church, London
10.  Sheffield Castle, Yorkshire
11.  Tutbury Castle, Burton-on-Trent, Staffordshire
12.  Wingfield Manor, Alfreton, Derbyshire
13.  Rufford Abbey, Ollerton, Nottinghamshire
14.  Shrewsbury House, Chelsea, London
15.  All Saints Church, Derby
Bess travelled regularly between London and Derbyshire, but also visited the West Country and East Anglia. Many of her journeys related to supervision of her magnificent constructions at Chatsworth and Hardwick.
Read more about the places associated with Bess of Hardwick here