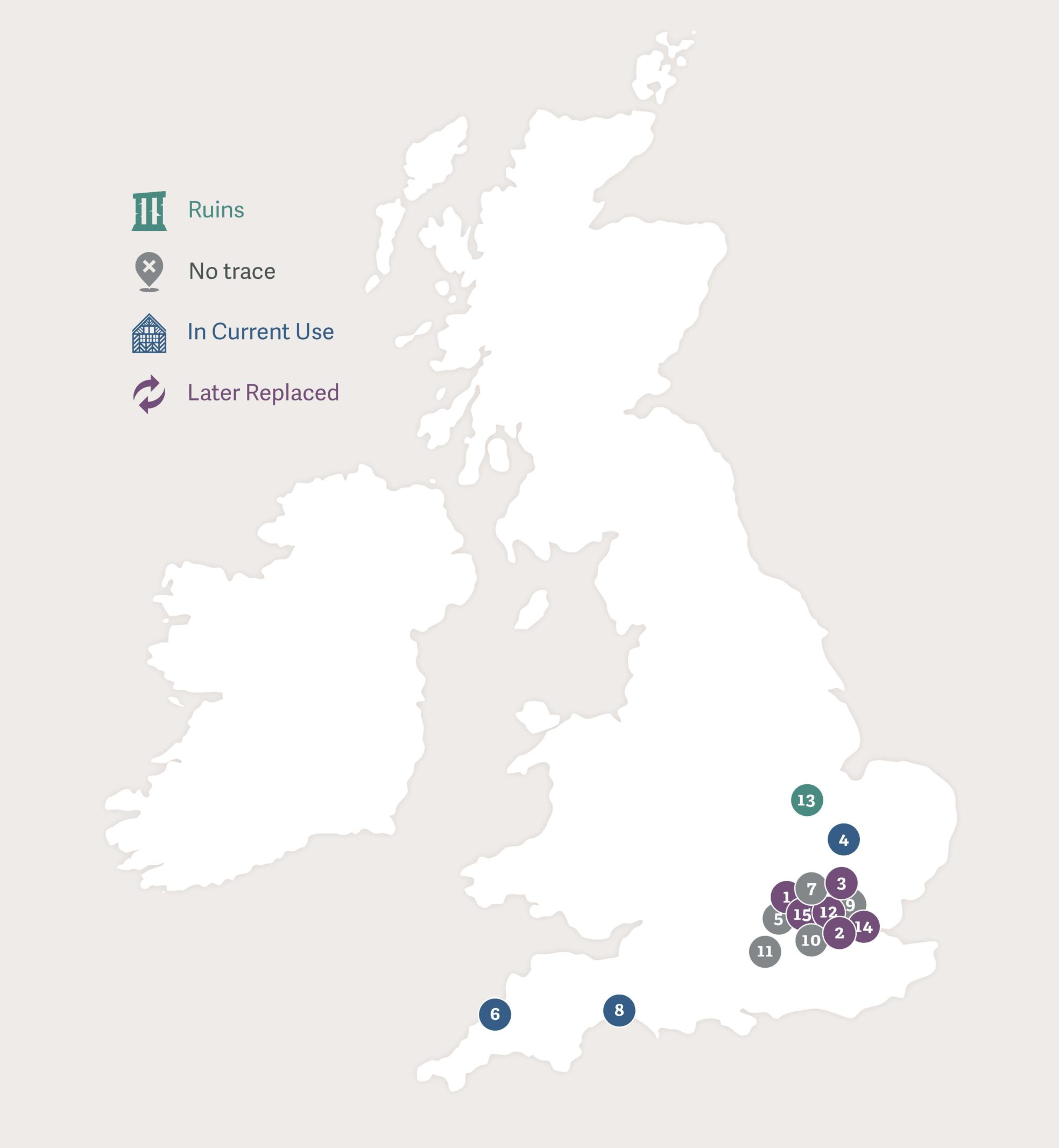 1.  Aldermanbury Lane, London
2.  Foot's Cray, Bexley, Greater London
3.  Hunsdon House, Hunsdon, Hertfordshire
4.  King's College, Cambridge, Cambridgeshire
5.  Gray's Inn, London
6.  Bossiney, Cornwall
7.  Parkbury, Hertfordshire
8.  Lyme Regis, Dorset
9.  Papey, Aldgate Ward, London
10. Barn Elms, Surrey
11. Odiham, Hampshire
12. Seething Lane, London
13. Fotheringhay Castle, Northamptonshire
14. Tilbury, Essex
15. St Paul's Cathedral, London
Walsingham travelled in both France and Italy during his exile in Mary I's reign. He also visited France and the Netherlands in ambassadorial roles. In England, he seems to have stayed close to London and the court, rather than travelling further afield.
Read more about the places associated with Francis Walsingham here