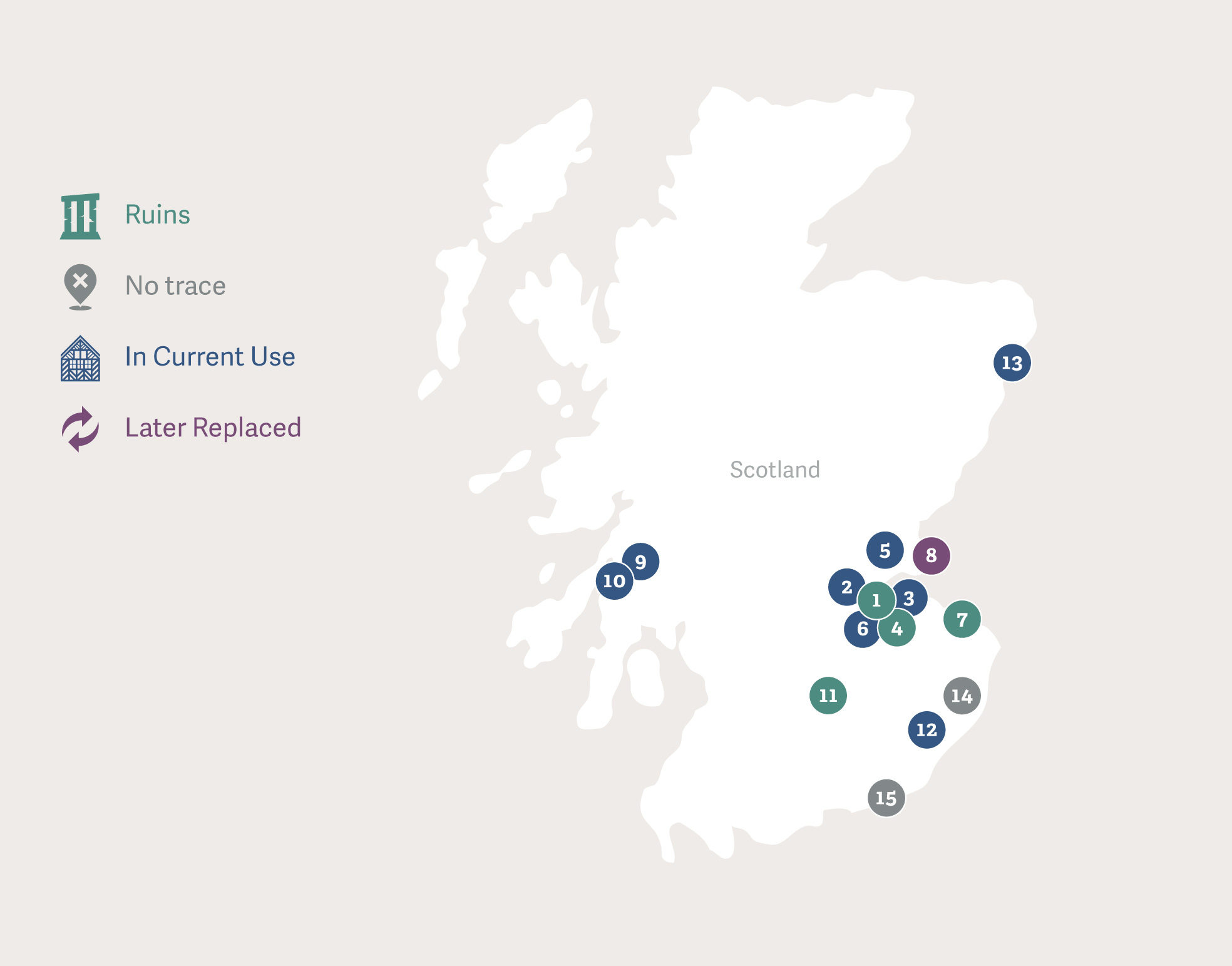 1. Linlithgow Palace
2. Stirling Castle
3. Edinburgh Castle
4. Craigmillar Castle, Edinburgh
5. Falkland Palace
6. Holyrood Palace, Edinburgh
7. Tantallon Castle
8. Balcomie Castle, Fife
9. Inverary, Argyll & Bute
10. Blair Atholl Castle, Perth
11. Crawford Castle, South Lanarkshire
12. Jedburgh
13. Aberdeen
14. Haddon Rig, near Kelso, in the Scottish Borders
15. Solway Moss
James continued the mediaeval tradition of kings leading in person, whether in military manoeuvres or dispensing justice. Whilst he spent the majority of his reign in the south of Scotland, he made expeditions to the Highlands, to the Isle of Man, and to France. He refused, however, to risk a visit over the border to England.
Read more about James' busy schedule here.