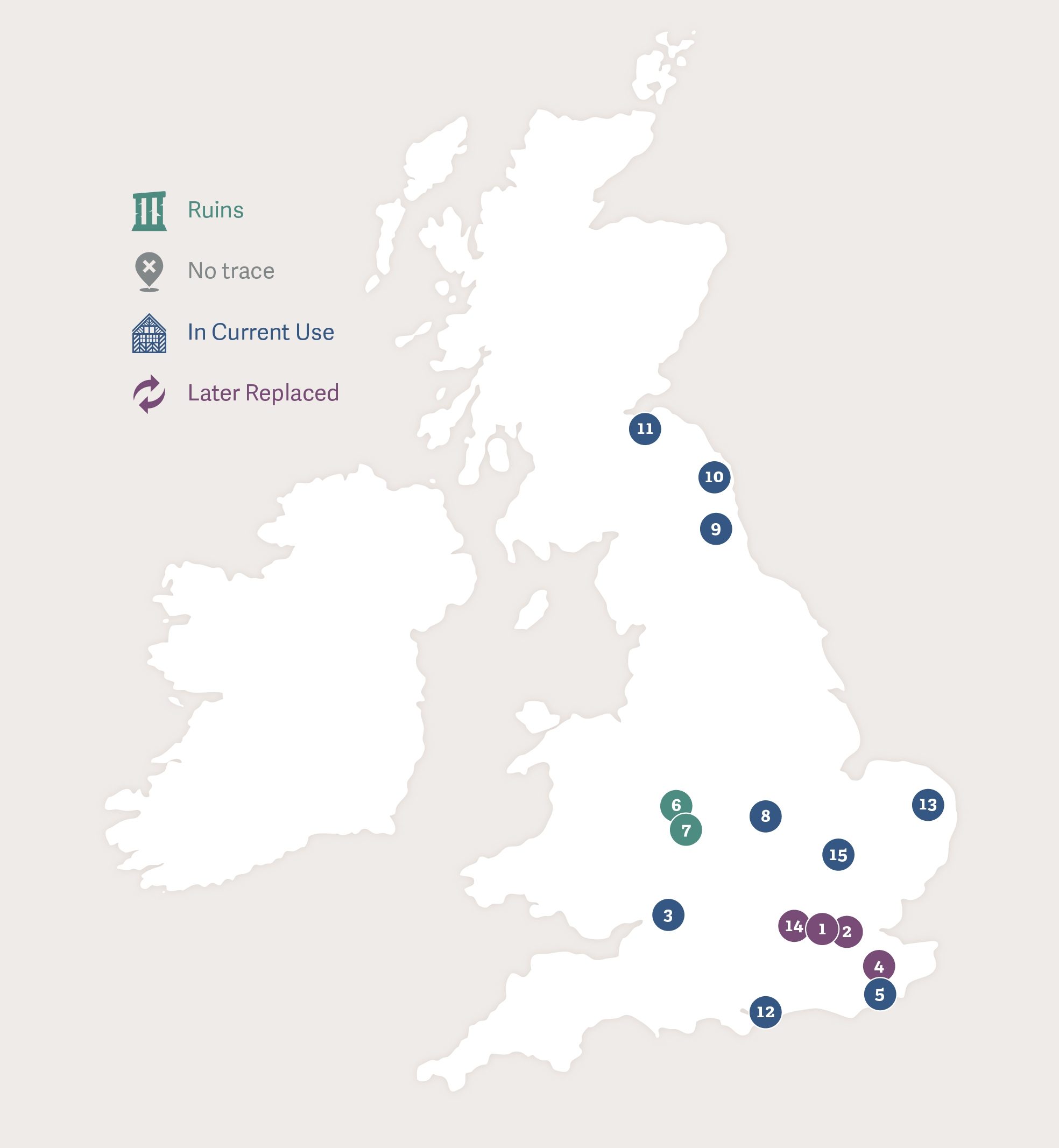 1. Candlewick Street, London
2. Tower Hill, London
3. Painswick, Gloucestershire
4. Halden Place, Rolvenden, Kent
5. Rye, Kent
6. Dudley Castle, Staffordshire
7. Halesowen Abbey, Shropshire
8. Kibworth, Leicestershire
9. Newcastle - upon - Tyne
10. Alnwick, Northumbria
11. Edinburgh, East Lothian, Scotland
12. Portsmouth, Hampshire
13. Mousehold Heath, Norwich, Norfolk
14. Ely Place, Holborn, London
15. Cambridge, Cambridgeshire
Born and bred in London, Dudley travelled widely at home and abroad, spending much of his time in the sea ports of the south coast, patrolling the Channel against enemy vessels. 
Read more about the places associated with John Dudley here