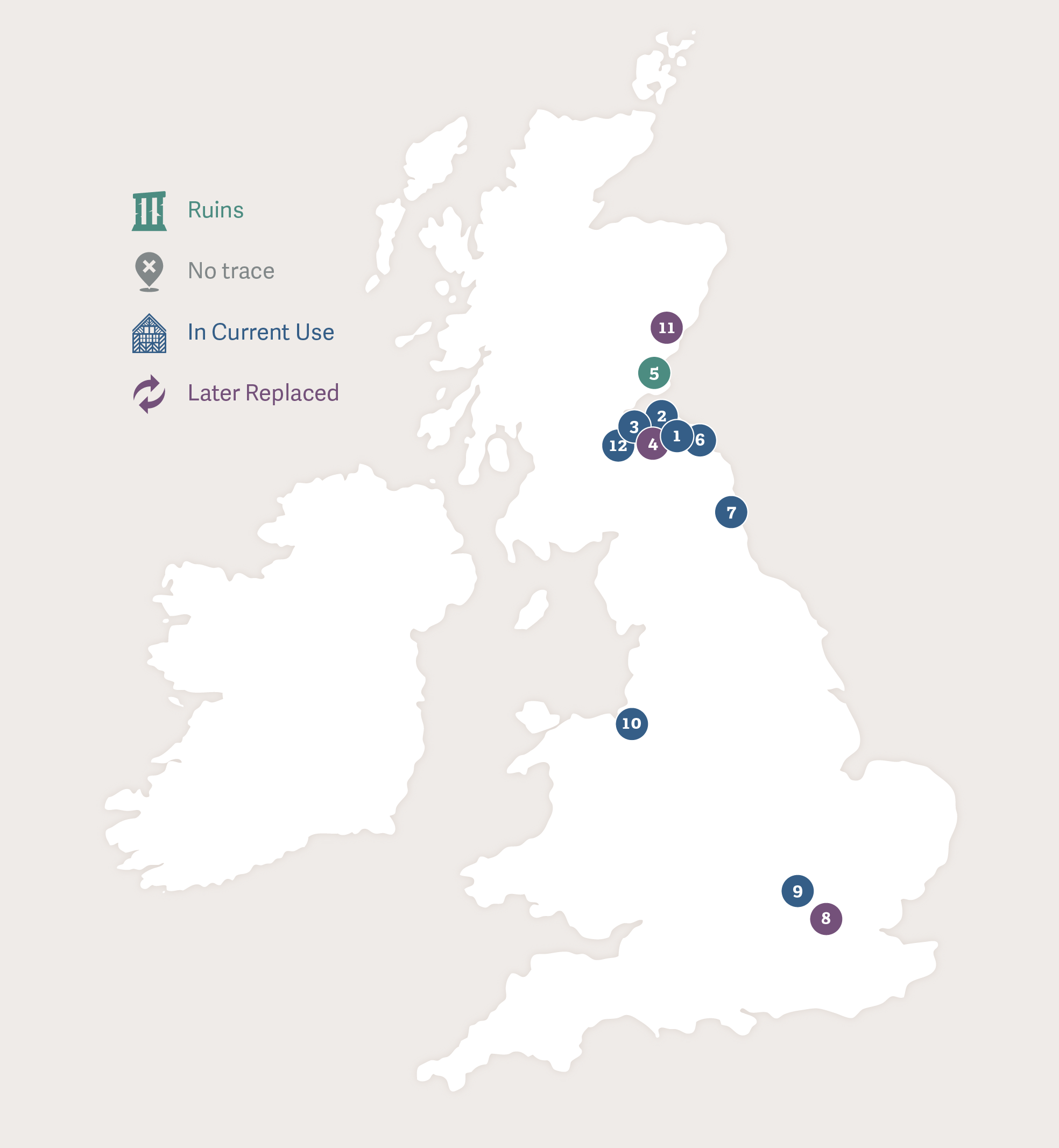 1. Haddington, East Lothian
2. Longniddry, East Lothian
3. Leith, Edinburgh
4. Ormiston, East Lothian
5. St Andrew's Castle, Fife
6. Berwick-upon-Tweed, Northumberland
7. Newcastle-upon-Tyne, Tyne and Wear
8. Westminster Palace, London
9. Amersham, Buckinghamshire
10. Chester, Cheshire
11. House of Dun, Angus
12. Calder House, Mid Calder, West Lothian
13. St John's Kirk, Perth, Perthshire
14. Holy Island of Lindisfarne, Northumberland
15. St Giles, Edinburgh

The Reformation was spread in much the same way as early Christianity – by the charismatic preachers who travelled to share the Word. Knox was no exception. He travelled far and wide in Lowland  Scotland, as well as in Northern England and in those parts of Europe where the new Faith had taken root.
Read more about the places associated with John Knox here