Katherine Grey: Life Story
Chapter 6 : The Queen's Sister
On 6th July 1553, Edward died, and the following day the Mayor and City dignitaries swore oaths of allegiance to Queen Jane. Katherine was still living at Baynard's Castle with her husband and father-in-law, Pembroke. She could look forward to a glorious future as sister to the Queen and Countess of Pembroke with a husband she was growing to love – for a Tudor noblewomen, life could hardly promise to be more enjoyable.
By 19th July, however, the Lady Mary had triumphantly overturned the coup. On that day, Pembroke convened a meeting of Councillors and the Lord Mayor at Baynard's Castle and they agreed that they would process to Cheapside to proclaim Mary as Queen.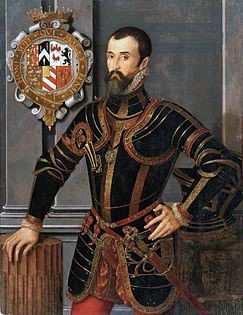 When the news arrived at the Tower, Suffolk was persuaded to proclaim Mary Queen from Tower Hill, and then inform Jane that her reign was over. Suffolk and Frances then left Jane to her fate with the Dudleys and went to Baynard's Castle.
Before long, Suffolk was under arrest in the Tower, but Frances had raced to intercept Mary at Beaulieu, and beg her forgiveness, placing as much blame as she could on Northumberland, and pleading that Suffolk had been coerced and poisoned by the Duke.
Mary, who was of a forgiving nature (leaving religion aside), promptly issued pardons for Frances and Suffolk, and was only dissuaded from doing the same for Jane by the urgings of the Imperial Ambassador.
Katherine was now placed in a very unhappy position as Pembroke, who had also been pardoned, sought to distance himself from the debacle of the coup. He wanted the marriage between Katherine and his son annulled. The young couple, who had become attached to each other, swore that despite her youth (she was still not quite thirteen years old) they had consummated the marriage. Even if that were true, which is unlikely, no-one was prepared to listen to them and she was packed off back to her mother.
Had Suffolk been prepared to pay even lip-service to Mary's re-introduction of the old faith, and accept her decision to marry Prince Philip of Spain, it is likely that both he and Jane would have had their lives spared. Instead, he first stirred up trouble in religious matters, and, according to the Imperial Ambassador, this annoyed the Queen:
'The Duke of Suffolk is doing bad work in connection with religion, and the Queen is angry with him for his manner of abusing her clemency and good nature'
He then became involved in outright rebellion, taking part in what is known as Wyatt's Rebellion, an uprising that sought to overthrow Mary and replace her with Elizabeth, who was of a more Protestant bent, although nowhere near so radical or idealistic as Jane Grey. The revolt was a complete failure, and, whether the intention was to replace Mary with Elizabeth, or with Jane, the result was the same. Death warrants for Jane, her husband Guilford and Suffolk were signed.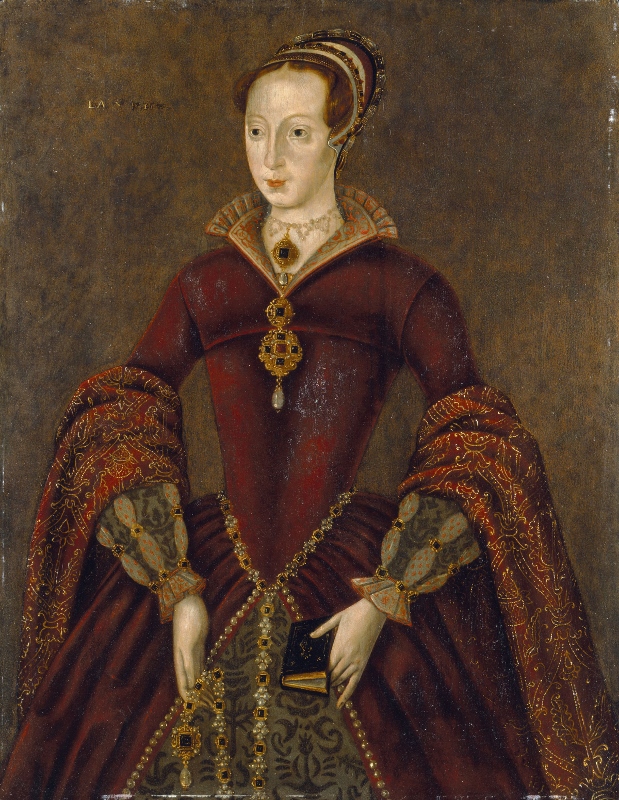 Mary still hoped to save her young cousin, both body and soul, and delayed the execution in the hope that Jane could be converted to the Catholic faith, sending a priest of her own, Dr Feckenham, to try to persuade her. Jane was steadfast in her religion, and glorying in martyrdom as only a sixteen year old idealist can, accepted her fate. One of her last actions was a gift to Katherine, of her Greek New Testament, with a message written on the blank leaves. The letter is strongly evangelical in tone, exhorting Katherine to put away the things of the world and be prepared for death at any time:
'I have here sent you, my dear sister Katherine, a book, which although it be not outwardly trimmed with gold…yet inwardly it is of more worth than all the precious mines that the vast earth can boast of. It is the book, my only best and best-loved sister, of the Law of the Lord. It is the Testament and last will…which shall lead you to the path of eternal joy and if you with a good mind read it, and with an earnest mind do purpose to follow it, it shall bring you to an immortal and everlasting life….. It shall teach you to live, and shall learn you to die…My good sister, once more again let me entreat you to learn to die; deny the world, defy the devil, and despise the flesh, and delight yourself only in the Lord. Be penitent for your sins, and yet despair not; be strong in faith, yet presume not; and desire with St Paul to be dissolved and to be with Christ, with whom, even in death, there is life…Now as touching my death, rejoice as I do, my dearest sister, that I shall be delivered of this corruption, and put on incorruption: for I am assured that I shall, for losing of a mortal life, win one that is immortal, joyful and everlasting….I pray…(that you may) die in the true Christian faith, from the which (in God's name) I exhort that you never swerve, neither for hope of life nor for fear of death…Fare you well, good sister, and put your only trust in God, who only must help you.'
Jane and Guilford died on 12th February 1554 and within two weeks Katherine also lost her father to the axe. He too, was steadfast in his evangelical faith.
Frances was now left to salvage what she could from the ruin of her husband's mixture of ambition, religious zealotry, and lack of political skill. The Suffolk estates were forfeit to the Crown, but within a couple of months Queen Mary had re-granted various of the family's possessions.

Lady Katherine Grey
Family Tree