Katherine Parr
Summary for Six Wives with Lucy Worsley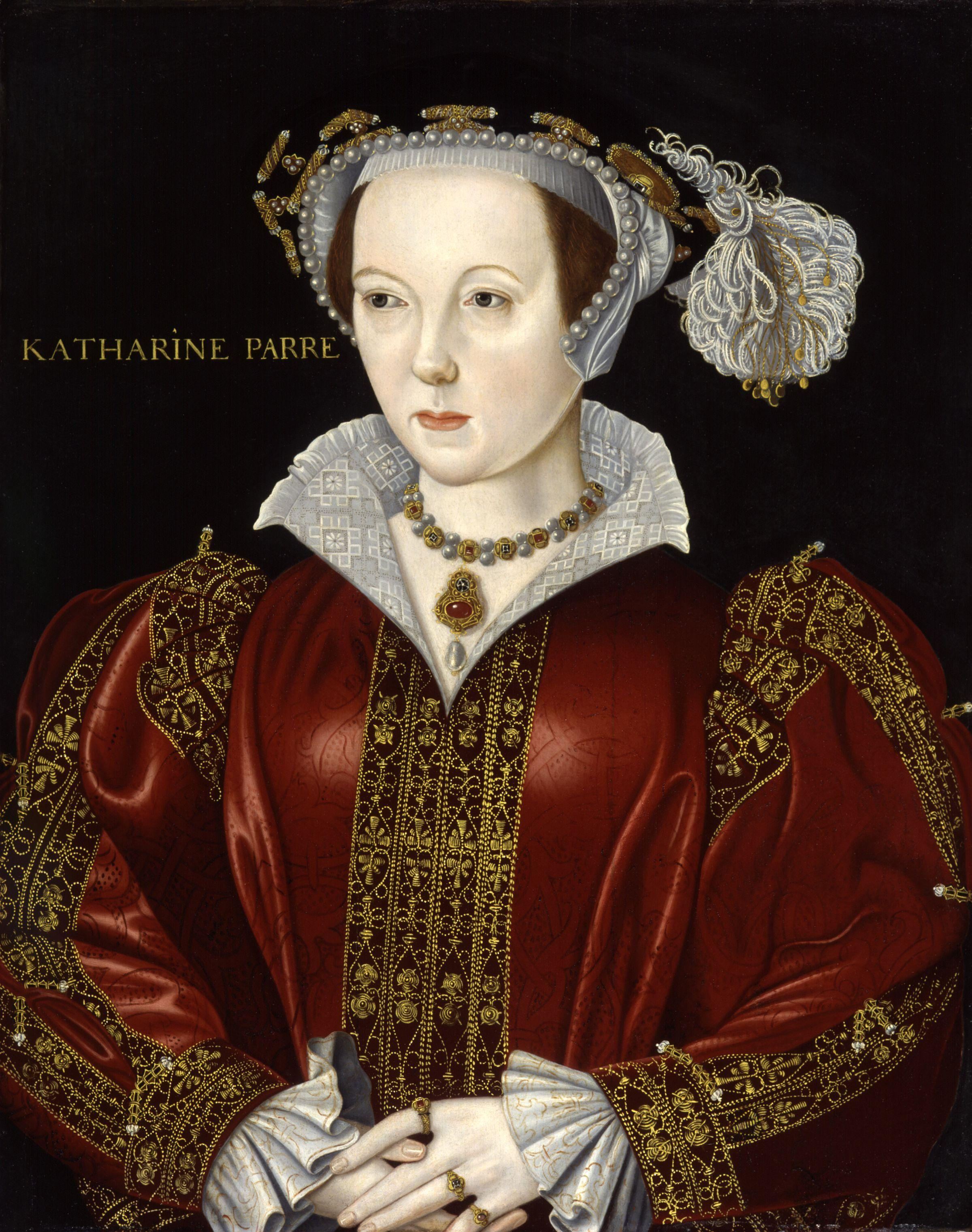 Katherine has been portrayed as the mature woman who nursed Henry in his old age. But this is far from the truth. Whilst she shared Henry's interest in medicines and cures, her interests ranged far beyond the merely domestic. Whilst she was not, as is often claimed, the first woman to be published in England, she was certainly a great promoter of female learning, and influenced the education of both Edward VI and Elizabeth I.
Katherine had a much wider range of experience than Henry's other wives – she had had two arranged marriages, had lived as a country gentlewoman with her first husband, and as the wife of a peer, although not an influential one, with her second. She had been caught up in rebellion, and had had the practical ordering of a household. But just when the story looked like having a happy ending after she survived Henry, everything went wrong…
---
Katherine is the 'favourite' wife of:
Linda Porter, Historical Consultant to BBC One's 'Six Wives with Lucy Worsley'
My favourite wife is Katherine Parr. To me this attractive, vivacious and affectionate woman is simply the most likeable of the six. She is also a perfect example of the cultured and intellectually aware women whose importance in the history of the sixteenth century is only now being fully appreciated. And it is impossible not to be charmed by her sense of style. The queen who had a red velvet toilet seat and decked out her spaniel, Rig, in 'a collar of crimson velvet embroidered with damask gold' gets my vote.
Elizabeth Norton
As the first Englishwoman to publish under her own name, Catherine Parr is a hugely significant figure. She also played an important role in the spread of the Reformation. Catherine comes across as very human in the sources. She was Henry VIII's reluctant bride, while her fourth marriage to Thomas Seymour ended tragically.
Dominic Pearce, author of 'Henrietta Maria'
My favourite is Katherine Parr, linguist, writer, patron, loving (and loved) stepmother to the royal children, and effective regent for Henry VIII when he was in France in 1544. A woman of sincere and thoughtful Protestant convictions who also had a taste for milk baths, rose water scent and high fashion.
Nicola Tallis, author of Crown of Blood: the Deadly Inheritance of Lady Jane GreyKatherine Parr is by far my favourite wife – she was highly intelligent and could have taught Henry a thing or two about the business of ruling, and she was a best-selling author. Plus she loved clothes, beauty products and jewels – what's not to love?!
Elizabeth Fremantle, author of 'Queen's Gambit', about Katherine Parr, and three other novels set in the Tudor, Elizabethan and Jacobean courts
For me, the most intriguing aspect of Katherine Parr's character is the essential contradiction at her core: that she, an intelligent and shrewd woman who had negotiated such dangerous territory with aplomb, was capable of falling blindly for a man, her fourth husband, Thomas Seymour, who was shallow, ambitious, dangerous and far from worthy of her. As with Japanese Kintsugi pottery, in which cracks and imperfections are mended and highlighted in gold, rendering them all the more beautiful, it is this flaw that makes Parr so fascinating to me, and is why she was the subject of my first novel.

Katherine Parr
Family Tree