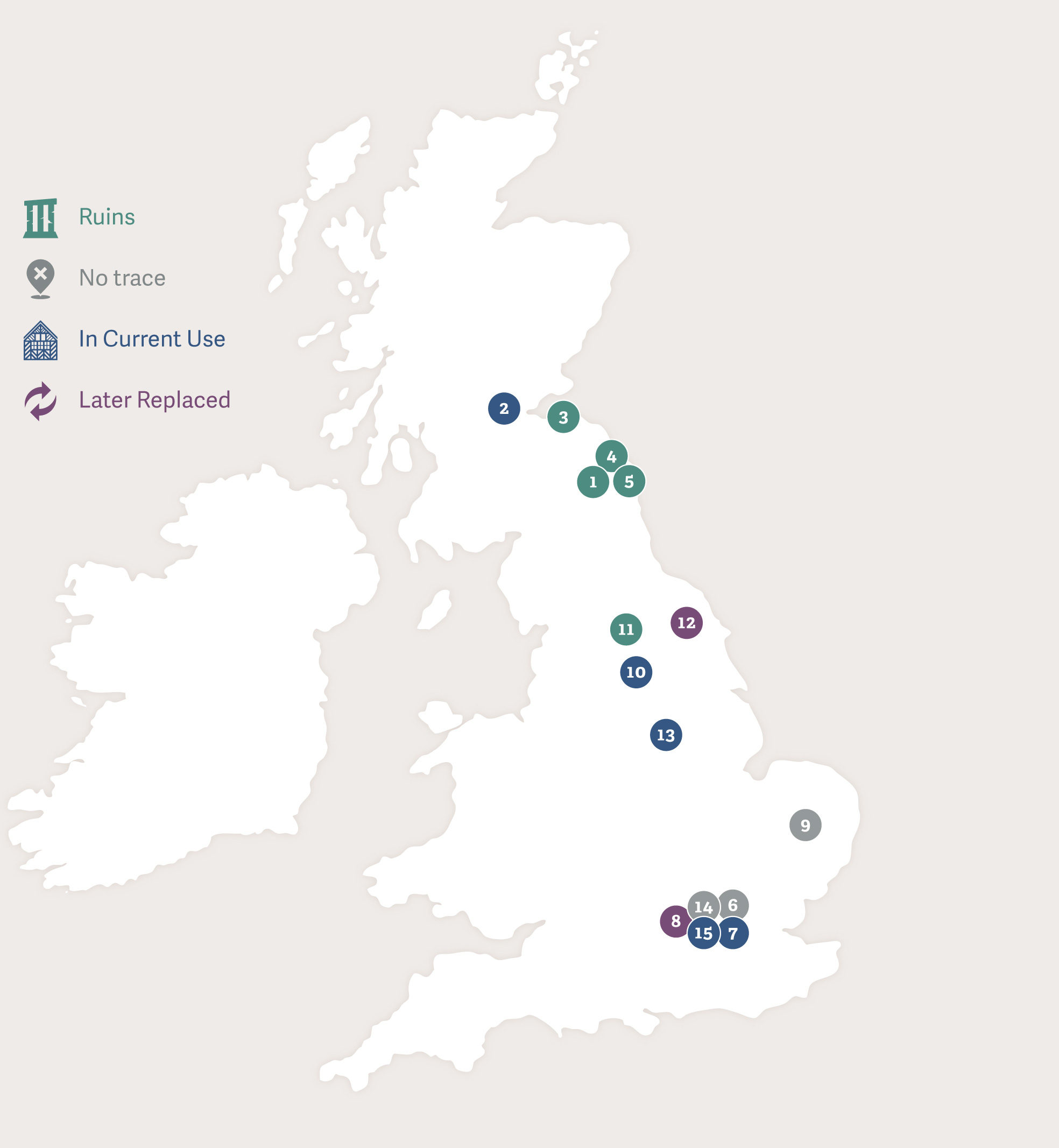 1. Harbottle Castle, Northumberland
2. Stirling Castle, Stirling, Scotland
3. Tantallon Castle, North Berwick, Scotland
4. Norham Castle, Northumberland
5. Berwick Castle, Northumberland
6. Whitehall, London
7. Tower of London
8. Syon Abbey, Greater London
9. Kenninghall, Norfolk
10. Temple Newsam, Leeds
11. Jervaulx Abbey, Yorkshire
12. Settrington, Yorkshire
13. Rufford Abbey, Nottinghamshire
14. Hackney, London
15. Westminster Abbey, London

Margaret spent much of her childhood in the great mediaeval fortress of Tantallon, overlooking the Firth of Forth, and she was well accustomed to the harsher realities of castle life. Later, she lived in the Renaissance palaces of Henry VIII and Elizabeth, and also created two great northern palaces of her own, at Jervaulx, and Temple Newsam, known as the ' Hampton Court of the North'.
Read more about the places associated with Margaret here.