Margaret Plantagenet: Feudal Magnate
Chapter 4 : Restoration
Lady Margaret and Sir Richard did not breathe a word about the loss of Margaret's inheritance whilst Henry VII was alive, but in 1512, with Henry VIII on the throne, and Margaret's friend, Katharine of Aragon as Queen, Margaret (now widowed) made a claim to have the Earldom of Salisbury restored to her.
She carefully worded her petition so that no word of blame fell on Henry VII, and did not try to unpick the will of Countess Anne of Warwick. Her request was to be restored to "the estate, name, degree, style and title of Countess of Salisbury" for herself and her heirs. The petition was granted, and was to take place on Ladyday 1513, from which point Margaret would take the income – although, in the event, it was 1 January 1514 before she took possession.
Excluded from the restoration were any lands the King could claim as the heir of Margaret Beaufort, or any rights he might have to the lands other than their confiscation from Margaret's brother. These were important reservations, and led to some trouble for Margaret later when she persisted in a suit for certain manors that the King claimed (with some justification) belonged to him.
As was usual when an heir took possession, Margaret had to pay an entry fine – in this case, 5,000 marks, (£3,333). This equated to about eighteen months income. The first instalment of 1,000 marks was receipted by Cardinal Wolsey in May 1513, and Margaret and her eldest son, referred to from that point as Henry, Lord Montague, gave a bond for payment of the remainder.
The Salisbury lands were vast, extending into seventeen counties of England, from Lincolnshire to the Isle of Wight, and even Calais. The main concentration of lands was in Devon, Somerset, Hampshire and Buckinghamshire, with major baronial seats at Clavering in Essex and Bisham in Buckinghamshire as well as the grand palace of Le Herber in London which, in 1458 could accommodate the Earl and 500 men.
Le Herber, later remodelled and owned by Sir Francis Drake, is now under Cannon Street Station. Margaret's annual income by the late 1530s was some £2,300, rather more than the Dukes of Norfolk and Suffolk.
The first of her houses that Margaret spent time and money renovating was Bisham, in Buckinghamshire. It was a large property, with a mediaeval great hall, and several other chambers. It was also conveniently close to her married home of Bockmer, which was now passed to her son Montague. Bisham's Priory, which had been founded by William Montacute, 1 st Earl of Salisbury, was the resting place of Warwick the Kingmaker, Margaret's brother Edward, Earl of Warwick, and her son, Sir Arthur Pole, after his death in the late 1520s. On Margaret's death, Henry reserved Bisham for himself.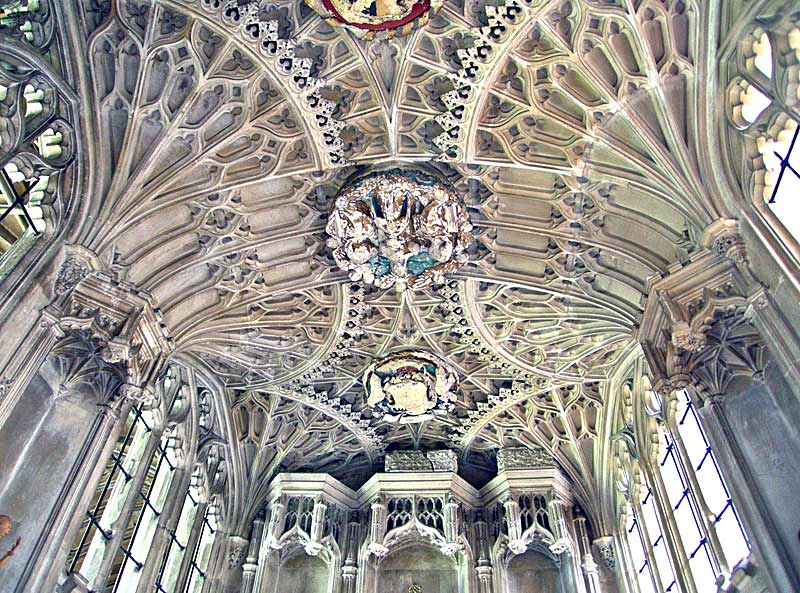 Despite Bisham being the resting place of many of the Salisbury Earls, Margaret commissioned one of the most fabulous chantry chapels in England, at Christchurch Priory, where she intended to rest for ever by the side of her husband, Sir Richard. The fan vaulted ceilings are of the most prestigious Caen stone, and the Countess' arms were originally carved into the ceiling bosses, but were defaced by the King's Commissioners in 1539, when the Priory was dissolved.
Clavering was a castle, surrounded by a moat, and the chapel there was the focus of work in 1523, with new wall paintings of saints commissioned. At Le Herber, too, Margaret's chapel was not neglected - new tabernacle (a kind of enclosure for a statue) was commissioned for an image of the Virgin.
Margaret was not content, however, with these three grand homes and constructed a new castle at Warblington in Hampshire, about a mile inland of the coast. The castle was constructed in the newly fashionable (and very expensive) brick. It was also given a traditional air with a gatehouse, complete with arrow-slits and a moat, and may have looked rather like Oxburgh Hall, only larger.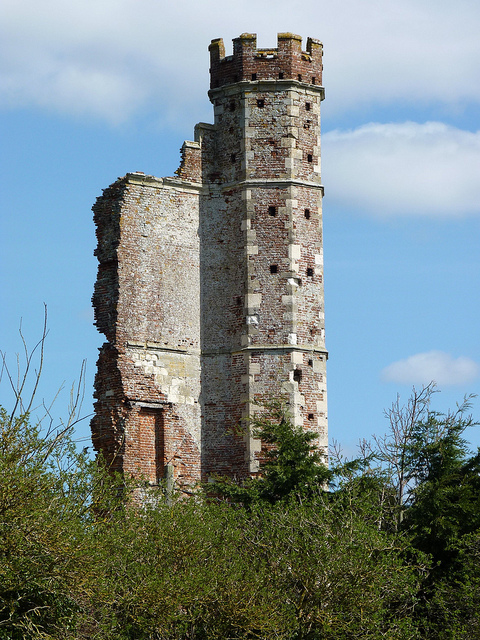 Inside, there were multifarious chambers, including a great chamber, a dining chamber, parlours and a long gallery. It also had a chapel and some six or so acres of gardens and pleasure grounds.
Every element of furnishing, both hard and soft, proclaimed Margaret's rank – her arms were engraved on her silver, painted on her windows, embroidered on her hangings and even bedecked her horses' harness. She did not forget her husband, although he had died long before she came into her inheritance – some of her silver included his arms impaled with hers.
Margaret's clothes, too, proclaimed her rank – black velvet and satin, ermine and sable, tawny damask and embroidered gowns were all in her wardrobe.
Margaret kept an enormous household, in the great feudal tradition. There were nineteen chambers for her servants at Warblington – and, since lower servants slept in heaps on the floor, these must have been for the higher-ranking members of the household. The bill for wages was over £700 – which, when you realise that the total landed income she and Sir Richard Pole had enjoyed from his five manors was £170 gives an idea of the scale of the household.
In total, there were seventy-three indoor servants at Warblington, presided over by the Steward of her Household. Under the Steward were the Comptroller (accountant), the Marshal and Usher of the Hall (who seated everyone according to rank, and ensured everyone behaved in a seemly fashion – brawling was a not uncommon occurrence!)
Guests were waited on by six gentleman waiters – these would have been the sons of gentlemen, sent to her household to learn to be mannerly and to understand how things were done in a great house.She was also attended by five ladies who were her daily companions.Lady attendant to a Countess was a much coveted role – it was seen as a sort of finishing school and lesser ranking members of the nobility would have petitioned for a place for their daughters.
Central to the role of the feudal magnate was the concept of "good lordship". This was a system in which you promoted the virtues of your friends, relatives and dependents to other lords and accepted their protegees into your household, in the hope of spreading your influence, and, in due course, receiving some sort of reward. To the modern mind, it seems almost corrupt – the giving of a job because your mother's cousin's son's brother-in-law's friend has asked for it, but that was the way it worked. You showed your influence by arranging jobs for people, then, they would owe you a favour….
A vast estate of this sort was managed by a Council, which would have acted on her behalf in the day to day running of the estates, and there are receipts for painting "my lady's council's" chamber at Clavering. The members of the Council were drawn from across her lands, and would have moved around, sometimes with Margaret, sometimes separately. It was particularly important for Margaret to have a Council she could trust, as she had court duties to perform for Queen Katharine, and also as Lady Governess to Princess Mary – in the years 1525-1533 she was attached to Mary's household and would not have been able to attend to all her business herself.
Margaret's paramount duty was to ensure that her wealth and status could be passed on to her children – for her eldest son, Henry, Lord Montague, that was no problem, but the others had to be considered, too. It was not, however, considered at all a good idea to sell lands for younger sons – no, they had to be found heiresses of their own.
Her son Reginald was a scholar, and although he was not ordained as a priest during Margaret's lifetime, there does not seem to have been any thought of him marrying. He was well provided for, in that the King himself was paying for his education and maintenance abroad. Henry was a very generous patron of scholars.
The second son, Arthur, was found a young widow of around 17, when he was about 20. Jane Lewknor was the only daughter of Sir Roger Lewknor, by his first wife. As both he and his second wife were approaching sixty it seemed likely that Jane would inherit his entire fortune, which included the castle of Bodiam. Margaret's younger son was also found an heiress, Constance Pakenham, although she had to share her inheritance with her sister. Just in case Montague didn't have enough with Salisbury lands, he was married to Jane Nevill, daughter of Lord Bergavenny, another gentleman of advanced age and no other children.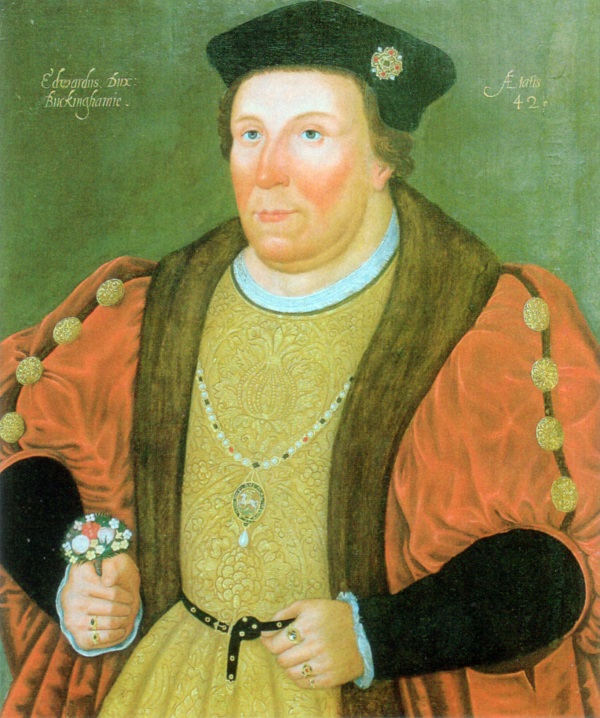 The most splendid match of all, however, was reserved for Ursula, Margaret's only daughter. She was married in around 1520 to Lord Henry Stafford, oldest son of Edward Stafford, 3 rd Duke of Buckingham, the richest, highest ranking man in the land, after the King. The 124 manors and 12 castles (plus a couple of hundred other properties) that Buckingham owned, dwarfed Margaret's Earldom.
Unfortunately,although all of these marriages seem to have been successful on a personal level (even if Arthur was often at logger-heads with his father-in-law) not one of them turned out to be the financial success Margaret had hoped for – and paid for, in complex negotiations that are the Tudor equivalent of a merger and acquisition strategy.
Buckingham was almost as royal as the King, and obviously thought he was actually more royal. He lost his head, and all his lands in 1521, leaving Ursula married to a man who never ranked higher than baron, although some of the poorer lands were restored in the 1550s. Montague's father-in-law married again and produced a son and several more daughters, thus disinheriting Jane Nevill completely.Arthur's widow remarried (despite Margaret and Montague trying to force her into a convent in disgraceful fashion) and his children had to share their inheritance with a number of half-siblings. Finally, Geoffrey's relationship with his father-in-law was not good, and Pakenham favoured his other daughter's husband in his will.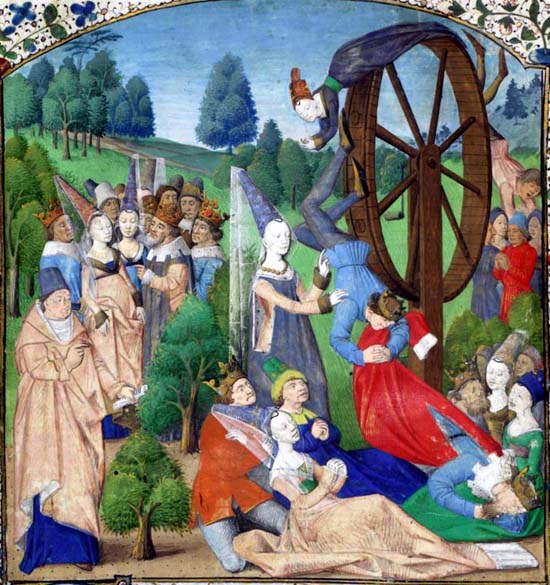 It is apparent that Margaret saw herself as the equal of any Earl of Salisbury before her, and of any noble in the kingdom. The confiscation of her earldom in 1540 must have been the most crushing blow, after the loss of her husband and sons, which she could have suffered. She had brought the family to the pinnacle of power, and had it all taken away.
The Wheel of Fortune had turned.
This article is part of a Profile on Lady Margaret Pole available for Kindle, for purchase from Amazon US and Amazon UK.