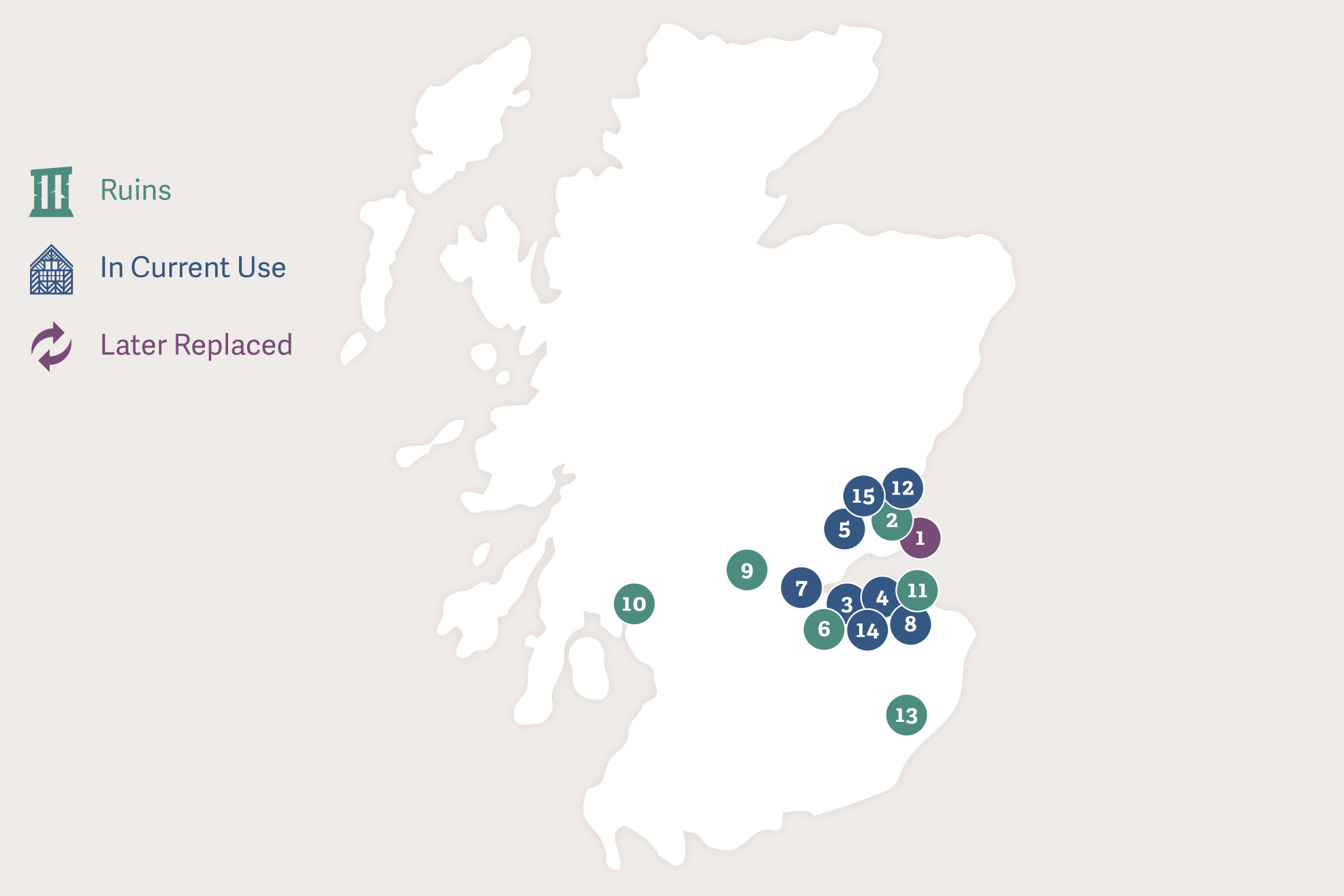 1. Balcomie Castle, Fife
2. St Andrew's Cathedral
3. Edinburgh Castle
4. Holyrood Palace, Edinburgh
5. Falkland Palace, Fife
6. Linlithgow Palace, West Lothian
7. Stirling Castle
8. Haddington Priory
9. Inchmahome Priory
10. Dumbarton Castle
11. Dunbar Castle
12. Broughty Castle
13. Jedburgh Abbey
14. Leith, Edinburgh
15. Perth

Marie of Guise spent her youth in France. During her time as Queen Consort and later Queen Dowager and Regent of Scotland, she spent the majority of her time in the central belt of Scotland, in the castles and palaces within a few days' ride of Edinburgh. There are regular entries in the royal accounts for the costs of moving between the royal homes.
Read about places associated with Marie of Guise here.