Marie of Guise: Life Story
Chapter 1: Early Life (1515 – 1531)
Marie of Guise, or Marie/Mary of Lorraine as she is sometimes known, was the eldest of the twelve children of Claud of Lorraine, Duke of Guise. The Dukes of Lorraine (who liked to refer to themselves as Kings of Sicily) ruled an independent territory within the Holy Roman Empire, the remnant of Carolingian province of Lotharingia. Lorraine was situated to the north-east of France and remained independent of its neighbour until the mid-eighteenth century.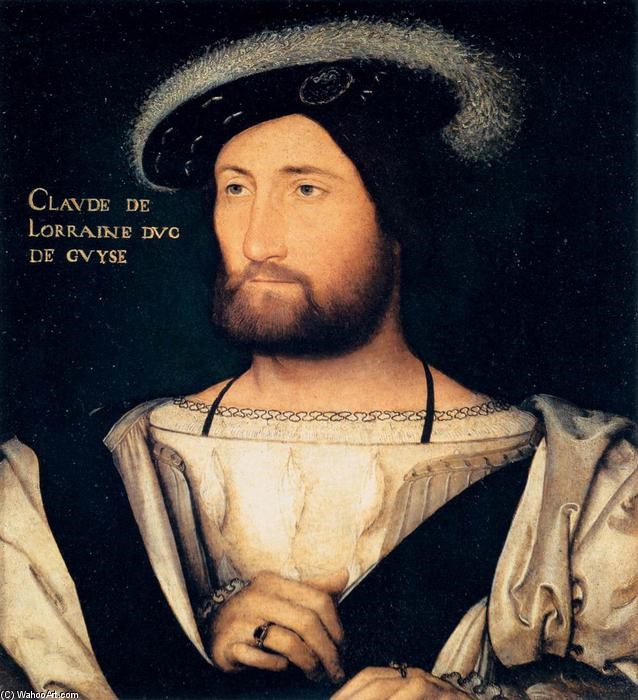 Marie's father was the second son of Rene II of Lorraine, and became a naturalised Frenchman. He was a close friend of Francois I of France, fighting for him at the Battle of Marignano, and was granted the Duchy of Guise, although, as the cadet branch of a sovereign house, the Guise family outranked many of the French nobility – a situation which, together with Francois I's continued favour, caused some resentment at the French court. Marie's mother was Antoinette of Bourbon, daughter of a branch of the French royal family.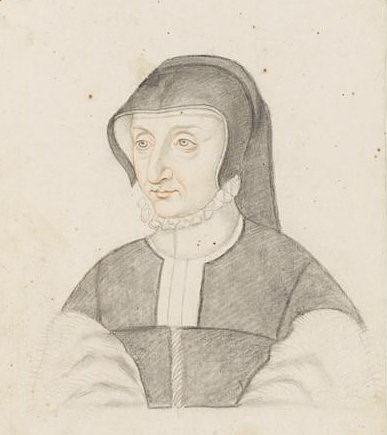 Marie spent her early childhood at the Guise chateau of Joinville, before being sent to the Poor Clare convent of Pont-a-Mousson, where her grandmother, Philippa of Guelders, Duchess of Lorraine, had retired in 1519. Marie was sent to the convent, with the intention that she, too, would enter the religious life. The life of a Poor Clare was ascetic in the extreme, including sleeping on straw mattresses as well as undertaking all of the manual work of the convent. The nuns cooked, cleaned and managed their gardens themselves as well as undertaking their religious duties.Marie is presumed to have done likewise.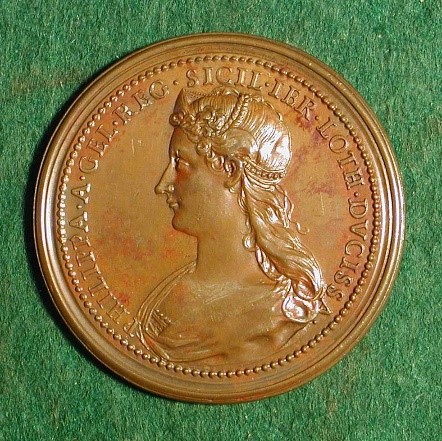 Marie's education at the convent was designed to fit her for the role of Abbess, however in 1529, her uncle, Antoine II, Duke of Lorraine, decided there was a better use for his attractive and witty niece than being a nun. Following the Peasant Risings in Germany, precipitated by the early Lutheran movement, Lorraine, too faced internal insurrection.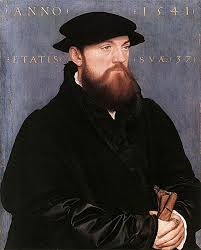 The family needed to increase its strength and influence and a marriage for his niece to a peer of France (or even, if Antoine were lucky, one of the King's sons) would be valuable. Marie was taken to the Lorraine court at Nancy where the Duchess, Renee of Bourbon, taught her more worldly skills than those that had been deemed suitable for a contemplative nun.
On 5 March 1531, Marie was presented to King Francois, and his new Queen, Eleanor of Austria. Marie was naturally charming and attractive, and won the approval Francois I (not hard for a pretty girl to do, as he was a notorious lecher). She also developed friendships with his daughters, Madeleine and Marguerite.