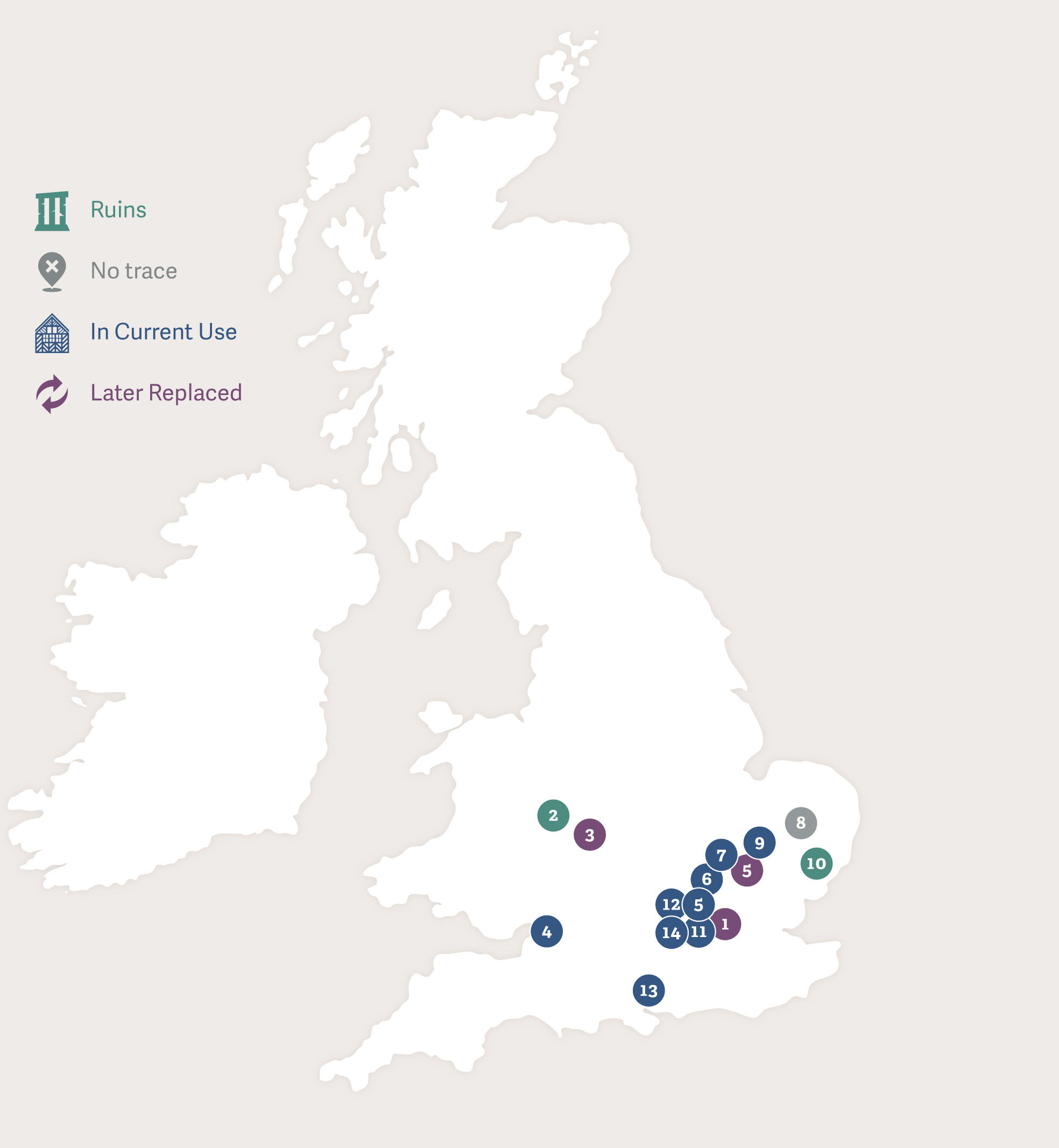 1. Greenwich Palace, Greater London
2. Ludlow Castle, Shropshire
3. Tickenhill Palace, Worcestershire
4. Thornbury Castle, Gloucestershire
5. Hunsdon, Hertfordshire
6. Hatfield, Hertfordshire
7. Hertford Castle, Hertfordshire
8. Kenninghall Manor, Norfolk
9. Sawston Hall, Cambridgeshire
10. Framlingham Castle, Suffolk
11. Westminster Abbey, London
12. Guildhall, London
13. Winchester Cathedral, Hampshire
14. Hampton Court Palace, Surrey
15. St James' Palace, London

Like many English monarchs, Mary spent the majority of her time in the palaces surrounding London, but she also spent time in the Welsh Marches, and, during her brother's reign, significant amounts of time in East Anglia, the heart of the great landed estate she came into possession of in 1547.
Read more about the places associated with Mary here