Maud Green was the daughter and co-heiress of Sir Thomas Green of Green's Norton in Northamptonshire. She was married at around the age of 16 to Sir Thomas Parr, whilst her sister, Anne, was married to Sir Thomas Parr's step-father, Sir Nicholas Vaux.
Maud was appointed as a Lady-in-Waiting to Queen Katharine of Aragon. It was unusual for a knight's wife to be a Lady-in-Waiting, as opposed to a Gentlewoman of the Bedchamber, but perhaps the two women got on well, or it may have been in recognition of the fact that Sir Thomas was third cousin to the King. In between her duties at Court, Maud gave birth to three children who survived and a further two who did not.
On her widowhood in 1517, unusually, Maud did not remarry despite being no more than twenty-five. Instead, she took it upon herself to procure her family's advancement through the usual means of pleasing the King or through marriage. Maud seems to have enjoyed a harmonious relationship with her brother-in-law, Sir William Parr of Horton, and the two families lived together at Rye House. Maud is mentioned as being an excellent speaker of French, and the education she provided for not only her children but the other young men under her care, was considered of the first quality.
In 1520, she accompanied the King and Queen to France and was present at the Field of the Cloth of Gold.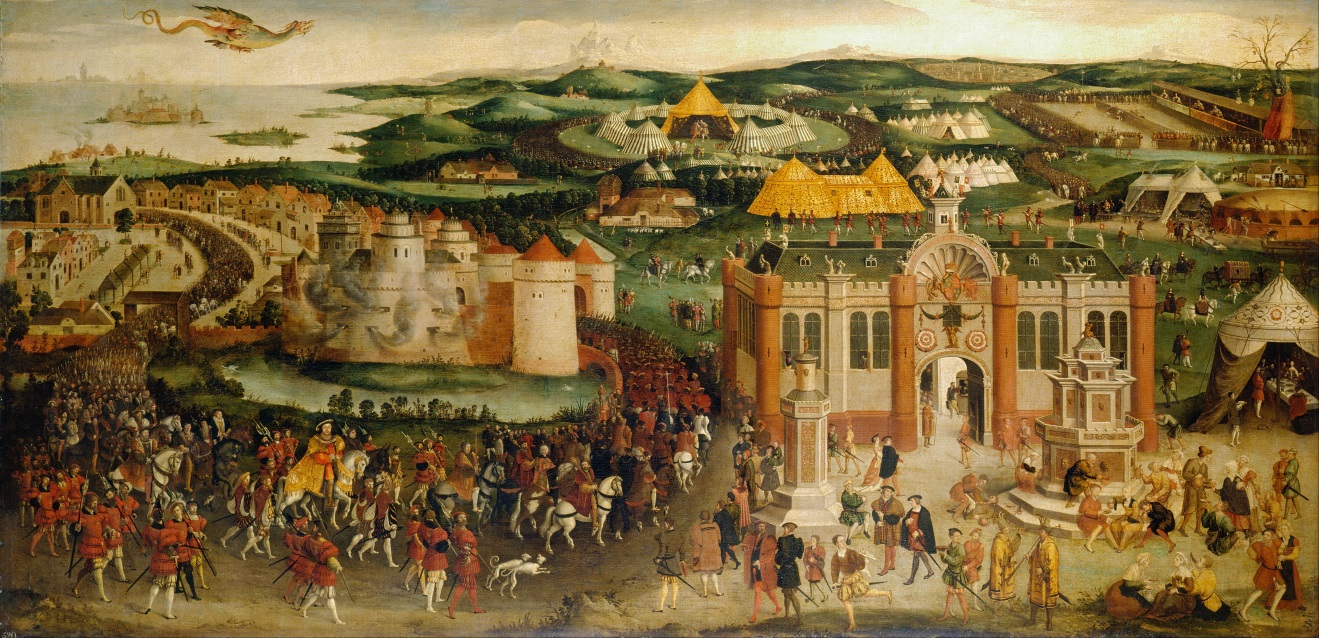 In 1522, Maud was assessed for a "loan" to the King for the French Wars, of 1,000 marks, a very substantial sum, the same as the amount provided by Lord Clifford. She appears in the various household accounts of Henry VIII and Katharine of Aragon as entitled to breakfast at Crown expense and to suits of livery for her servants, as well as lodgings, which were very hard to come by.
In the mid-1520s she negotiated spiritedly with Lord Scrope for the marriage of her daughter Katherine to his heir, but failed in her objective. She then turned her attention to her son, William and managed to set him on a splendid path for advancement, first by finding him a place in the household of Henry Fitzroy, Duke of Richmond (Henry VIII's illegitimate son) in 1525 and second by arranging his marriage to Lady Anne Bourchier, only daughter of the Earl of Essex.
Maud remained in the service of Queen Katharine, but died, aged about forty on 1 st December 1531. In her Will, made in 1529 she gives donations to the orders of friars, and then requests the payments of the debts incurred for the marriages of her children. She then gives detailed instructions on bequests of jewellery to her daughters, including pictures of the King (Henry VIII) and Queen (Katharine of Aragon) to her daughter Katherine.
There is no monument in St Ann's Church, where Maud is buried, but according to Whitaker in his History of Richmondshire, in 1628, there was a monument in Holy Trinity, Kendal, to Maud and her husband, Sir Thomas, described as follows:
'On a tomb, a man in armour kneeling; on his breast, argent two bars azure, within a bordure sable for Parr. On his wife's breast, quarterly first and fourth azure, three stags trippant or for Green; second and third gules, a chevron between three crosses botony or, on a chief a lion passant argent for Maplethorpe. About it was written, "Pray for the soul of Thomas Par, knight of king's body, Henry the VIII., master of his wardes....and sher(iff of Northamptonshire)..who deceased the 11th day of Nov. in the 9th year of the reign of our said sovereign lord at London, in the .... Fryers, as his tomb doth record."'