Chapter 2 : Dukes & Marquises
Dukes
There were four Dukedoms. A dukedom is a title or rank, not necessarily attached to actual lands. Lands which are attached to a duke form a duchy. In this period, all but one of the dukedoms were were conferred on immediate members of the royal family, and recreated as they died out.
Albany
This title was first created for Robert III's (r. 1390 – 1406) brother, at the same time as the Dukedom of Rothesay was created for the King's son. It was recreated in 1458 for Alexander Stewart (c. 1454 – 1485), second son of James II (r. 1437 – 1460). The title was forfeit following Albany's treason and exile, but restored in 1515 for his son, John Stuart, 2 nd Duke of Albany. This was to add prestige to John's position as Governor of Scotland, during the minority of James V (r. 1513 – 1542). John used the French spelling, Stuart, as he had been brought up in France following his father's exile.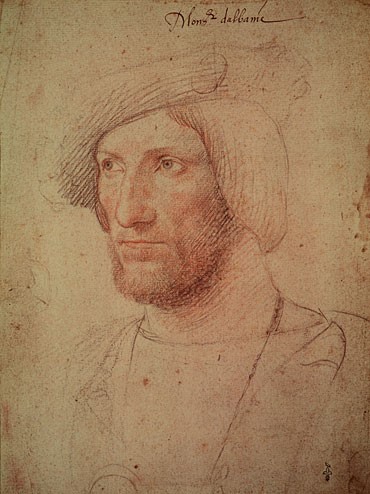 The second Duke had no sons so the title became extinct, being recreated by Mary, Queen of Scots (r. 1542 – 1567) for her second husband, Henry Stuart, Lord Darnley (1545 – 1567). On Darnley's death it devolved on his son, later James VI (r. 1567 – 1625) and so merged with the Crown. James VI granted it to his second son, Charles, but, as Charles (r. 1625 – 1649) later inherited the throne, it again merged with the Crown. Recreated under Queen Victoria (r. 1837 – 1901), it is currently either extinct, or possibly claimable by Hubert, Prince of Saxe-Coburg Gotha.
Montrose
The only dukedom not granted to an immediate relative of the sovereign, the Dukedom of Montrose was conferred on David Lindsay, 5 th Earl of Crawford, for his loyalty to James III (r. 1460 – 1488). When James was defeated and killed at the Battle of Sauchieburn, the title was forfeited, then regranted to Lindsay but for life only. It therefore ceased to exist on the Duke's death in 1495, although the Earldom of Crawford continued.

Ross
A title created for the younger son of the sovereign, first for James III's second son, James, as an earldom, then promoted to a dukedom in 1488. James, 1 st Duke of Ross (1476 – 1504), was also Bishop of St Andrews, and Lord Chancellor. He died childless. It was created a second time for James IV's (r. 1488 – 1513) posthumous son, Alexander, who died aged only eighteen months.


Rothesay
This title is automatically held by the monarch's eldest living son (Charles, the current son of the British sovereign is Duke of Rothesay as well as Prince of Wales). It was created for David, the eldest son of Robert III in 1398, and was confirmed by the Scottish Parliament as the title of the monarch's first born son and heir-apparent in 1469. During our period, the Dukes of Rothesay were James IV, James V, James V's eldest son, who died as an infant, James VI and James VI's two sons, Henry and Charles. If the oldest son dies, it does not devolve upon any son he may have, nor on his uncle, unless that uncle becomes the heir-apparent.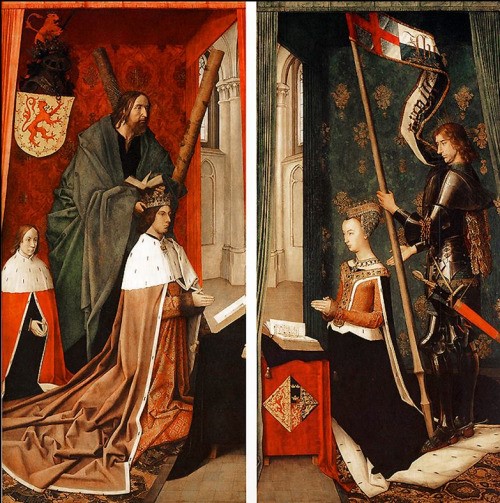 The Lordship of the Isles
This was a semi-autonomous region, ruled by the MacDonalds, encompassing the Western Isles and part of the western seaboard of Scotland. James IV took control of the Lordship in a campaign known as ' the Daunting of the Isles' and the title has been bestowed on the eldest son of the monarch ever since.
Marquis
Scottish form is 'Marquis' and English is 'Marquess'
Huntly
The earldom of Huntly was created in 1445 for Sir Alexander Seton, who, on marriage to Elizabeth Gordon, heiress of Huntly, took her name. The 2nd Earl served as Lord Chancellor under James IV (r. 1488 – 1513), until the post was given to James' brother, the Duke of Ross. The 2nd Earl's daughter was Lady Katherine Gordon, who was given in marriage to Perkin Warbeck, the pretender to the English throne, as part of James IV's attempts to keep Henry VII too busy at home to invade Scotland. The 3rd Earl, Alexander, (who may have been the grandson of James I), was a great favourite of James IV, whom he served by keeping the north of the country in control and witnessing the King's marriage contract with Margaret Tudor. He was one of the few lucky noble survivors of Flodden, dying in 1524, to be succeeded by his grandson, George, 4th Earl.

This 4th Earl was a grandson of James IV, through his illegitimate daughter, Margaret. The 4th Earl was in command at the victorious Battle of Haddon Rigg in 1542 but did not cover himself with glory at the 1547 Battle of Pinkie.The 4th Earl was quarrelsome, and changeable in his loyalties so, despite being the most powerful Catholic noble, he supported the Lords of the Congregation against Marie of Guise in 1560, but later offered to support Mary, Queen of Scots with 10,000 troops to reimpose the old faith. He was defeated by James Stewart, 1st Earl of Moray, at the Battle of Corrichie in 1562 and died on the field, probably of a stroke. His body was shipped to Edinburgh to be tried by Parliament and his lands and title were forfeit. The earldom, and some, but not all, of the lands were restored to his heirs in 1565.
The 5th Earl was the son-in-law of the Duke of Chatelherault (Regent Arran) and was a close associate of Patrick Hepburn, Earl of Bothwell. He was a signatory to the Bond of Craigmillar, which probably plotted the death of Mary, Queen of Scots' husband, Lord Darnley, following which the Queen married Bothwell. After Mary's deposition, he fought for her at Langside. He was reconciled with the Regent Moray in 1569, but later continued his efforts on behalf of the Queen's Party until Morton took the Regency in 1571.
The 6th Earl of Huntly had an extraordinarily colourful career, even for a Scottish noble! He was involved in the accusation and execution of Regent Morton in 1581, rebelled against James VI, was forgiven, rebelled again, forced into exile and only permitted to return if he accepted the Reformed Faith as laid down in the 1560 Confession of Faith. He was created 1 st Marquis of Huntly in 1599. His acceptance of the Protestant Kirk was suspect, and he was brought before the Privy Council to reconfirm it in 1610. He was again suspected of intriguing to restore the Catholic faith and asked to swear to the Confession a third time, in 1616, which he refused to do.
He was less popular with Charles I than he had been with James VI, and following a feud with the Crichtons, ended up in Edinburgh Castle. He was released, but died in 1636, confirming his Catholic faith. He married the daughter of Esme Stuart, 1 st Duke of Lennox. The subsequent Marquises were brought up as Protestants. The current Marquis is Granville Gordon, 13 th Marquis.