Sir Thomas Parr was probably educated in the household of Margaret Beaufort, Countess of Richmond and Derby, under the tutelage of Maurice Westbury, Thomas's step-father Sir Nicholas Vaux being a member of the Countess' entourage. Sir Thomas was later noted by Roger Ascham as a scholar of Greek and Latin. Like many of the gentry and nobles in the early sixteenth century, Parr was heavily in debt to the Crown, owing some 9,000 marks to the king at Henry VII's death. Fortunately, this debt was cancelled by the new king, and an annuity of 50 marks was granted to him to augment the £150 per annum his estate was worth.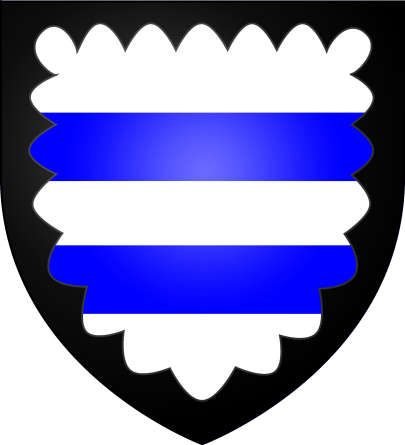 In around 1507, Parr had purchased the wardship of Maud Green, a substantial heiress aged about twelve at the time. They were married within the next few years and had three children who survived childhood. On the death of his cousin, Lord FitzHugh of Ravensworth in 1512, Sir Thomas inherited a vast quantity of land, which improved his financial position, but was denied the title of Baron, which passed to another cousin. Both Sir Thomas and Lady Parr were in the service of the Crown. Sir Thomas received various grants of lands, and was also trusted by Henry VIII to accompany his sister, Margaret, Dowager Queen of Scots when she returned from Scotland in 1516. Queen Margaret rode pillion behind Sir Thomas into York, and again into London. Sir Thomas was also honoured by being requested to hold the canopy over the Princess Mary at her Baptism in 1516
By the time of his death, in 1517, Sir Thomas had set the family fortunes on a firm foundation. In his Will, whilst leaving the bulk of his estate to his son, William, he left marriage portions for his two living daughters, of £400 each, and provided for any son that Maud might be carrying. Should her pregnancy result in a daughter, Lady Parr was " to marry (her) at her own cost ."
Sir Thomas' executors were his distant cousin, Cuthbert Tunstall, then Bishop of London, and his brother, Sir William Parr of Horton.
There is no monument in St Ann's Church, Blackfriars, which replace the Dominican Church where he was buried, but according to Whitaker in his History of Richmondshire, in 1628, there was a monument in Holy Trinity, Kendal to Sir Thomas and his wife Maud, described as follows:
'On a tomb, a man in armour kneeling; on his breast, argent two bars azure, within a bordure sable for Parr. On his wife's breast, quarterly first and fourth azure, three stags trippant or for Green; second and third gules, a chevron between three crosses botony or, on a chief a lion passant argent for Maplethorpe. About it was written, "Pray for the soul of Thomas Par, knight of king's body, Henry the VIII., master of his wardes....and sher(iff of Northamptonshire)..who deceased the11th day of Nov. in the 9th year of the reign of our said sovereign lord at London, in the .... Fryers, as his tomb doth record."'