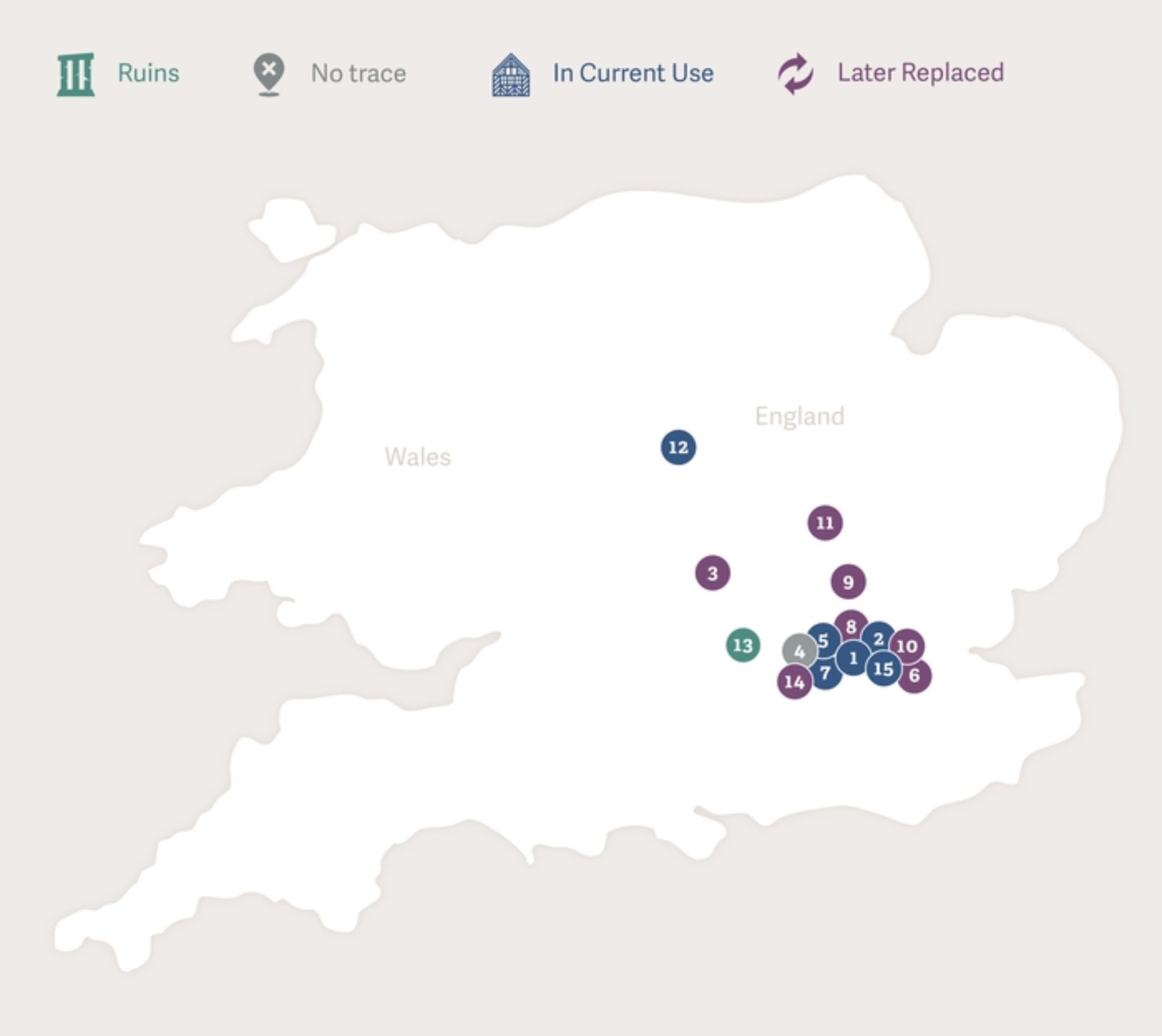 1. Milk Street, London
2. St Anthony's School, Threadneedle Street, London
3. Canterbury College, Oxford
4. New Inn, London
5. Lincoln's Inn, London
6. Eltham Palace, London
7. Westminster Hall, London
8. The Charterhouse, London
9. Gobions, North Mimms, Hertfordshire
10. The Mercer's Hall, London
11. The Barge, Bucklersbury, London
12. Coventry
13. Reading Abbey, Reading
14. Chelsea Manor, London
15. The Tower of London

To follow More's footsteps is to see London in a transition between the mediaeval of his boyhood and the massive societal changes that began to happen in the last years of his life as the population exploded and religious practices changed out of all recognition.
Read more about the places associated with Thomas More here