Sudeley Castle
The Loveliest Castle in England?
Chapter 3 : Visiting the Gardens
Passing out into the gardens, the original chapel, now St Mary's Church, is in front of you. This was tastefully renovated by George Gilbert Scott in the 1850s. Much more tasteful than many Victorian gothic works!
The gardens are a feast for the horticulturally inclined, with roses and clematis featuring heavily, yew hedges with walkways down the middle and some interesting exotics in the Secret Garden, remodelled by Sir Roddy Llewellyn.
Beyond the main gardens, there are the Pheasantry and Owlery: fascinating collections of different breeds of the birds from all parts of Asia and Europe. My personal favourites were the white owls, who looked a bit dejected as it was moulting season when I visited.
There is still more to see – the Herb Garden and the Physic gardens are small, newly-developed specialist areas with medicinal and culinary plants popular in the mediaeval and Tudor periods.
A lovely touch is the scented garden, with more topiary being grown to represent Emma Dent.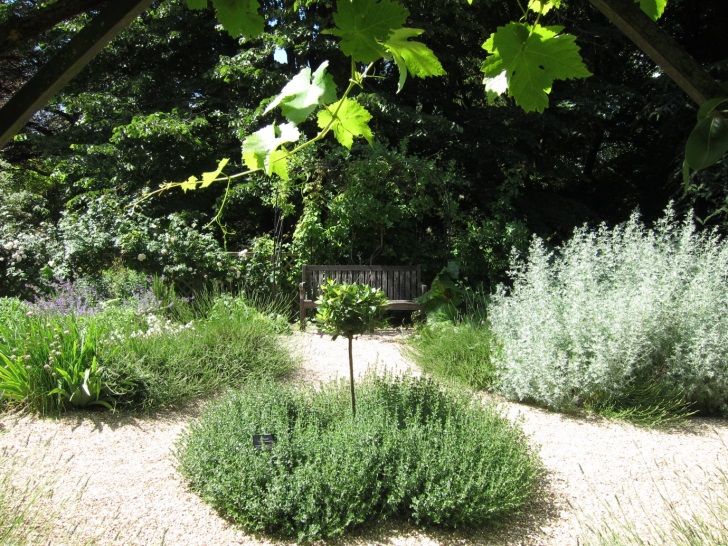 After all of this, you will need some refreshments!
The café is situated in the original kitchens and has enormously high ceilings, giving a very spacious feel. There is also seating outside. The food is excellent, fresh and homemade and served by pleasant, helpful staff. Indeed, all of the staff and room guides were helpful and knowledgeable.
We spent five hours there, but could easily have spent another one, even if just to sit in the beautiful gardens and soak up the atmosphere.